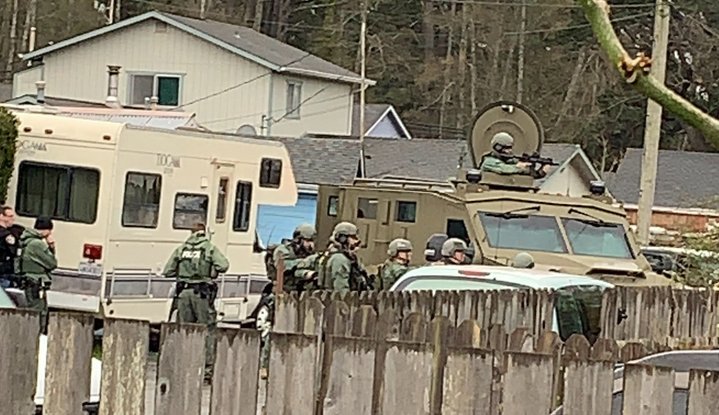 Images courtesy Charlette Hines
Some residents of McKinleyville began their Friday in rather dramatic fashion.
Just before 8:30 a.m. this morning, law enforcement — with the Humboldt County Sheriff's Office Bearcat in tow — surrounded a house on the 2200 block of Walnut Avenue in McKinleyville.
HCSO public information officer Samantha Karges tells LoCO that the California Department of Corrections and Rehabilitation requested the sheriff's office assist in serving a search warrant at the residence. One person was ultimately taken into custody.
We will update if we find out more.