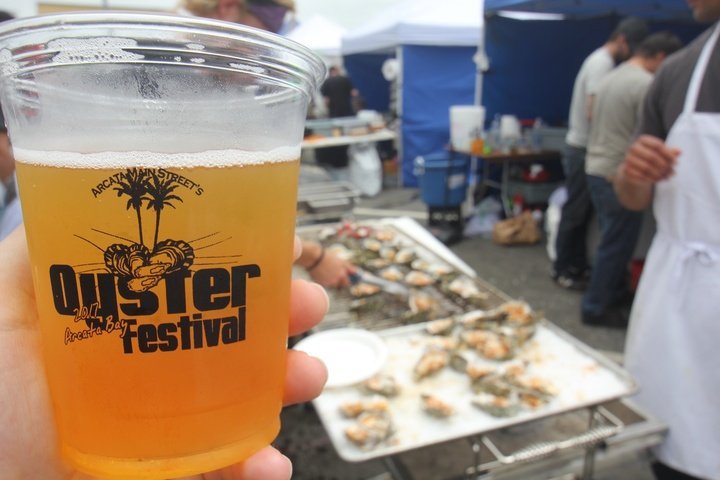 At tonight's meeting, the Arcata City Council will be presented with a number of suggestions in regard to banning the sale of single-use, plastic food containers and tableware within city limits.

In 2015, the council passed an ordinance that banned the use of disposable styrofoam food and beverage containers, and in January it directed city staff to research ways to amend this ordinance to further prohibit the sale of disposable plastic containers and tableware.
This is the city's latest step toward adhering to its 2017 Zero Waste Action Plan, aimed at conserving resources, and reduce greenhouse gas emissions, waste, litter, and pollution.
"Single use disposable foodware and packaging is a major contributor to street litter, ocean pollution, negative impacts to marine and other wildlife, and greenhouse gas emissions," the staff report given to the council for tonight's meeting reads. "Because the environmental costs of these products are largely hidden to the business operator and consumer, little attention is paid to the quantity of packaging consumed quickly and thrown away. Among other hazards, plastic debris attracts and concentrates ambient pollutants in seawater and freshwater, which can transfer to fish, other seafood, and salt that is eventually sold for human consumption."
Arcata Environmental Programs Manager Emily Benvie told the Outpost that the city's Environmental Services Department reviewed similar ordinances from around the state before refining its suggestions.
"Plastic forks, takeout packaging, cups, lids straws, clamshell plates, anything associated with single use foodware packaging would be under review for limitation tonight," Benvie said. "No [California] jurisdictions have prohibited the sale of [plastic bottles], but a number have prohibited the sale of those items at city facilities or city events."
If the council decides to move forward with banning some or all forms of plastic, single-use beverage containers at city facilities or events, it would directly impact some of the town's most popular events, like Oyster Fest and Crabs ball games. But Benvie said the city plans to find pragmatic solutions to any problems this may cause.
"We wouldn't immediately impose something that is impossible to implement," she said.
Another option that will be brought up during tonight's council meeting, is to allow businesses to charge "take-out" fees for these items to encourage customers to use reusable containers. The staff report doesn't give a recommendation for how high these fees should be, but Benvie said that studies suggest customers need to be charged a minimum of 25 cents per order for them to start bringing their own reusable containers.
Citizens can express their concerns on the issue at tonight's meeting, which will be held at 6 p.m. in the Arcata City Council Chamber.