If you are looking for a new way to waste time during this dreary downpour, you might want to check out the Netflix original series "Nailed It!" Or, at the very least, watch episode five of season three to see Fortuna resident Beth Bailey win the challenges and represent for Humboldt County.
"Nailed It!" — which premiered on Netflix in March, 2018 — is a bake-off competition show in which three amateur bakers compete to recreate complicated desserts in order to win $10,000.
But, unlike most popular baking shows, this one has an interesting twist: the contestants are kind of expected to fail. The recreations are so awful looking, that they are meant to make the viewers and judges laugh. When each baker unveils his or her creation they ironically shout "nailed it!" — giving the show its cheeky name.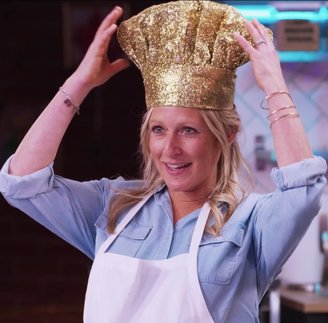 Bailey has lived in Humboldt for over 15 years and currently works as the Food Services Supervisor for Humboldt County Juvenile Hall. She has also worked in the Fortuna High School and Bridgeville Elementary School cafeterias and has had various bartender and server jobs throughout the county.
Although slightly embarrassed by her appearance on the show for semi incompetent bakers, Bailey told the Outpost that she had a great time and was really surprised and excited to win. She said it was especially challenging, because she was six months pregnant at the time she went on the show.
The $10,000, Bailey said, will likely go towards paying off her credit cards and taking a small vacation with her family. More than anything, Bailey said she was happy to have won for her kids, who convinced her to apply for the show.
"They were really excited," Bailey told the Outpost. "The coolest thing is my daughter's school, Toddy Thomas, is going to do a similar challenge and I get to be a judge."
You'll have to watch the show to truly grasp its ridiculousness. But to give you an idea, here's a peek of some of Bailey's winning work. We think it's safe to say our local gal totally nailed it!