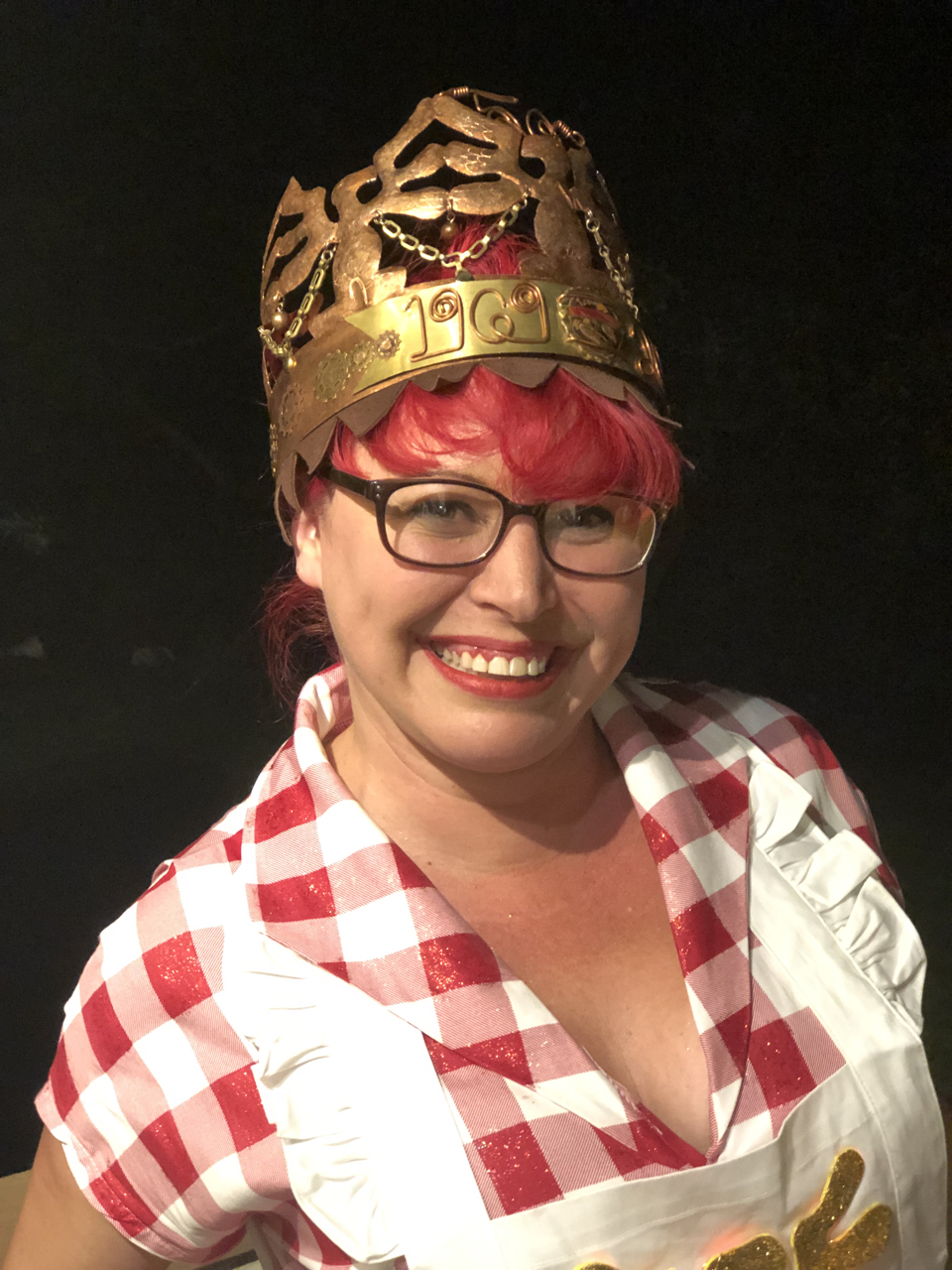 Saturday night at the Bayside Community Hall the Rutabaga Ball unfolded before a packed house. When it was all said and done, we had a new Rutabaga Queen: Queen Betty Crafter. She wowed the crowd with her charm and larger than life presence. I had a quick interview with her moments after she was crowned. The audio is below.
It was a tough competition this year with 3 excellent contestants. However in the end, the glory of Rutabaga Queens judged Betty the winner. The other contestants were Deer to Heart Kinetic glory who took runner up, and Mystical Wildflower, Protector of the Lost Coast. They are now part of Rutabaga Royalty and are now Rutabaga Princesses.
There was also great music all night long by "Clare Bent & Citizen Funk." The 50th Anniversary Kinetic Sculpture Race, begins at 12 noon on the Arcata Plaza this Saturday. KHUM will have full coverage beginning at 10am, from start to finish all 3 days.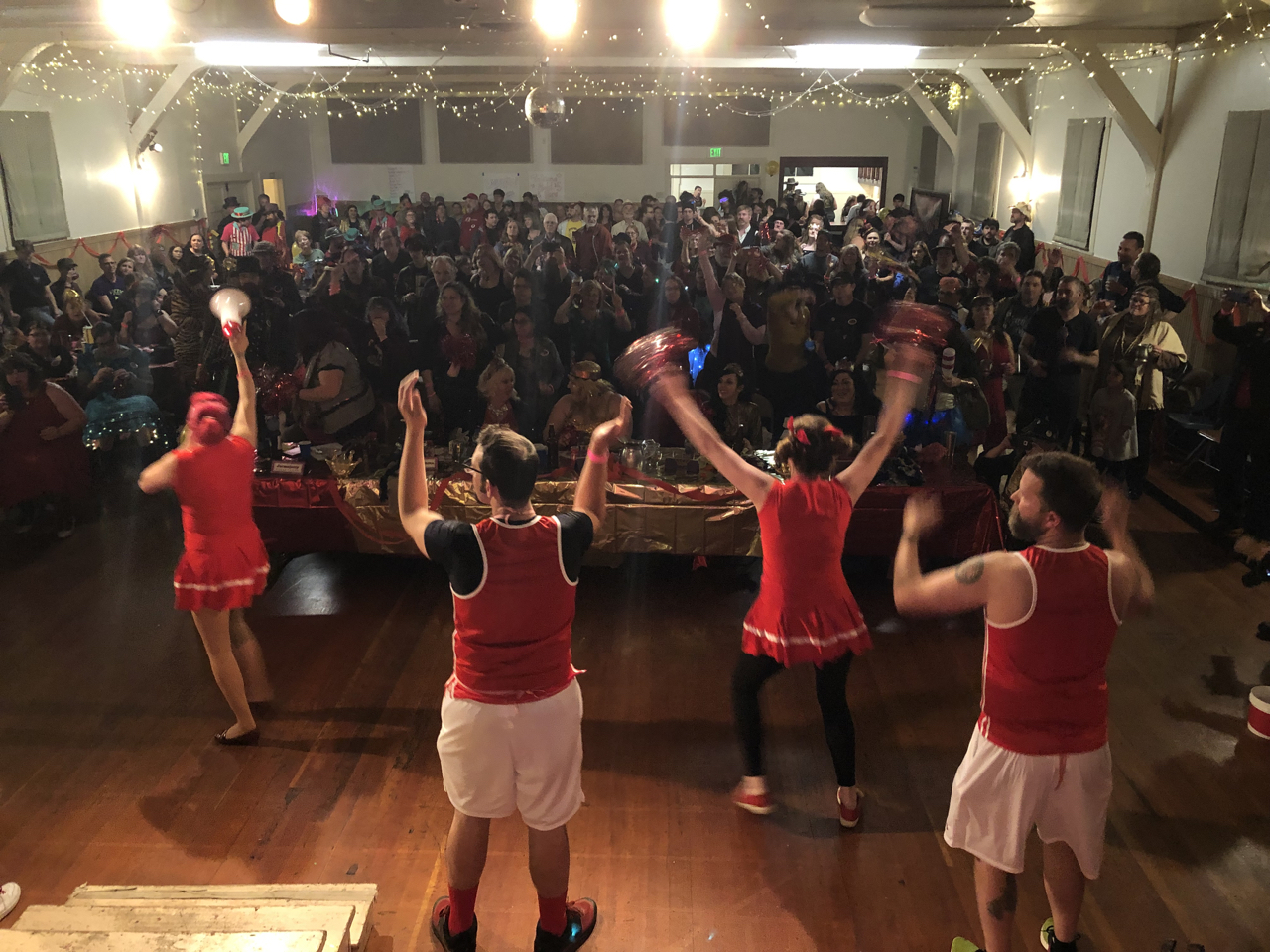 Contestant Betty Crafter during her talent portion of the program.