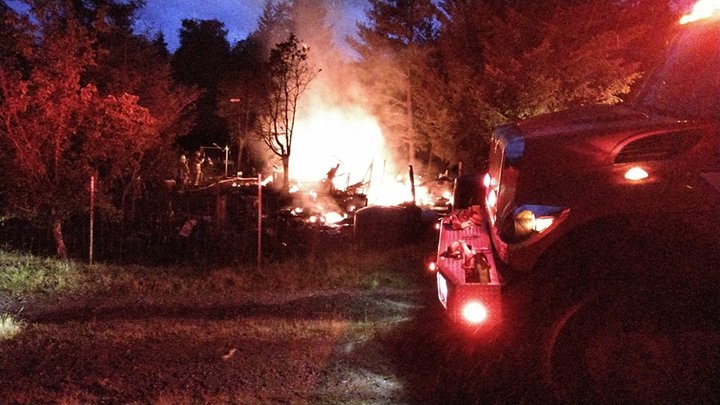 A Bridgeville home was completely destroyed by fire on Saturday. It was the second home to burn to the ground along Highway 36 in a week's time.
Bridgeville Volunteer Fire Department Engineer Scott Katzdorn told the Outpost that firefighters initially responded to a shed fire on Saturday, but when they arrived on scene, they found that a home on the property was also burning.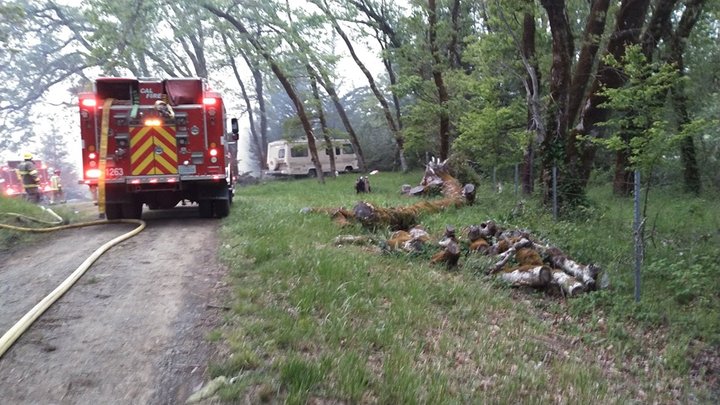 The residents of the home were able to escape the fire without injury, but the shed and the house are considered a complete loss.
Calfire and volunteer firefighters from Bridgeville, Carlotta and Fortuna all responded to the scene and extinguished the fire without significant spread to the surrounding vegetation.
A neighbor is reportedly housing the displaced residents while they attempt to resettle.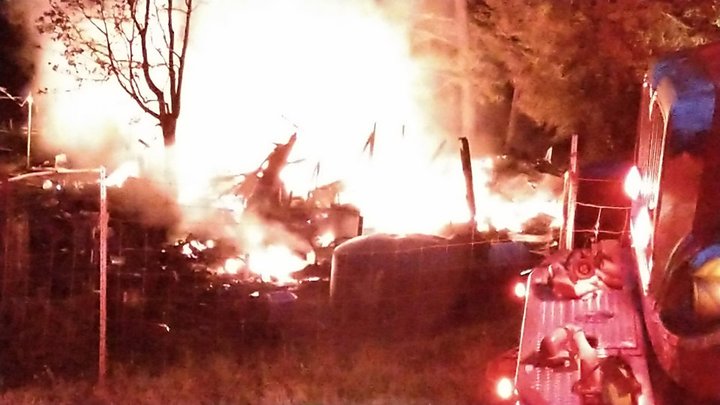 A second home, 22 miles down the road in Dinsmore, was also destroyed by fire on May 18. However, Katzdorn said there's no reason to believe there's a fire bug in the area.
"Occupants in both residences assumed the causes of the fires to be accidental," Katzdorn said. "[They're] not related, just very disappointing"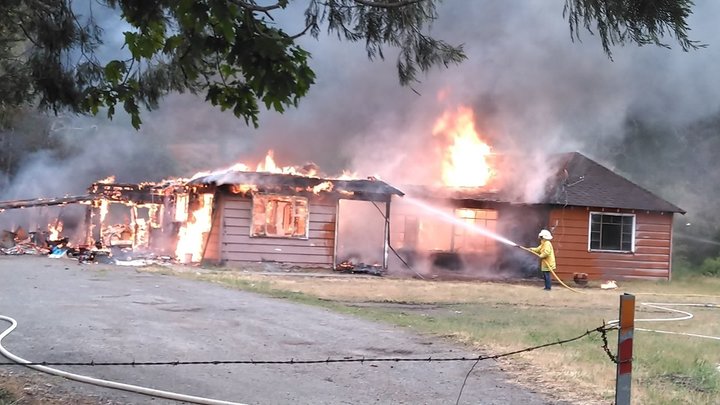 Firefighters with the Southern Trinity Volunteer Fire Department were able to save personal belongings from one room of the Dinsmore home before it was engulfed in flame.
The fire also spread to some surrounding trees, but additional units with Calfire and the BVFD responded to the scene and helped prevent the fire from spreading any further.
The fire was extinguished without injury.