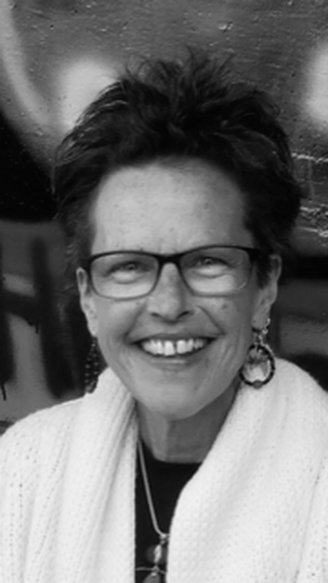 Celeste Dodge, age 58 of Blue Lake – treasured daughter, sister, auntie, companion and friend to many – soared with the angels on May 26, 2019, after a courageous fight with breast cancer, in her home in Blue Lake, surrounded by love, peace and family.

Celeste was born in Arcata on September 2, 1960 to Carl and Gayle Dodge. She grew up in Blue Lake with her partner in crime and sister, Diana, running the streets and playing in the river. Celeste always had such an appreciation for Mother Nature. Some of her favorite things to do were to go on hikes up Trinidad Head, or walk the Arcata Marsh. You would have seen her strolling the Plaza on a Saturday morning searching for yummy fruits and veggies at Farmer's Market, or getting in a workout at Healthsport.
Celeste graduated from Arcata High School in 1978, to then adventure down to University of California, Santa Barbara. She spent many years in healthcare services prior to her happy, joyful face being seen behind the counter at The Wild Platter Cafe at Wildberries. Celeste loved her nieces and nephews like they were her own, and always made it a priority to have family dinners or get together as much as possible. Every Christmas Eve, she put on a party at her house with her famous veggie trays and delicious foods.
Celeste had such an open, loving heart and always had the best advice to give, even if you didn't want to hear it! She loved with her whole heart. And didn't care what anyone had to say! Celeste took the best out of life, and she always enjoyed a good adventure. She never missed a local festival or community gathering. She loved her community and had numerous friends.
Celeste is survived by her father, Carl Dodge, and stepmother, Betty; her sister, Diana Campbell and John Goodrich; her nieces and nephews - Ryan Campbell, Leah Campbell and Madison Stiles; Cody, Jamie, Aubriella and Joseph Campbell; Garret and Christine Peets; Jeffrey Peets and Lesslie Villarreal; and many more. Celeste was blessed enough to find a caring and wonderful companion that stood by her side during the whole fight. Jewels was a breath of fresh air during a difficult time. Celeste also had many close friends including, but not limited to, Linda, Alicia and Cervon, who she cared deeply for.
Celeste was preceded in death by her mother, Gayle Dodge, and grandmother Viola Carey.
We will be celebrating Celeste's life with a potluck at The Blue Lake Grange, located at 110 Hatchery Road, Blue Lake, on June 15, 2019 at 2 p.m. We ask people to bring a dish that Celeste would like! And as Celeste would say: F*CK CANCER.
###
The obituary above was submitted on behalf of Celeste Dodge's family. The Lost Coast Outpost runs obituaries of Humboldt County residents at no charge. See guidelines here.