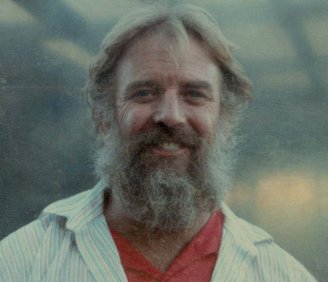 Michael V. Hoes passed away October 24, 2019, at the age of 78 in Eureka in the company of friends and family. Michael died at the Hospice House in Eureka after a long fight with cancer. Michael lived a simple and meaningful life.

Michael was born in Novato on June 8, 1941 to Harrison and Viola Hoes. He lived there on a small dairy farm for the first seven years of his life. His family then moved to the little mining town of Sierra City where he and his brothers, Bill and Charlie, got to explore the high country forests, rivers and lakes while the family ran a general merchandise store, a ski tow, sold Christmas trees and operated a small saw mill.
Ultimately the family moved to Sonoma Valley where Michael grew up and graduated from Sonoma Valley High School in 1959. He met his former wife, Lesley Meriwether there and they were married in 1962. They had three sons together. Michael and his family moved to Arcata in 1966 so he could continue his education at Humboldt State College.
Michael originally started college with a focus on natural resources and biology. From 1960 to 1966 he studied at Vallejo, Santa Rosa and Napa junior colleges. He then transferred to Humboldt State and after two years his interest changed from wildlife to human behavior. He graduated from Humboldt State in 1969 with a degree in psychology.
Building things runs in the Hoes family and Michael spent many years doing construction, he worked with his brother Charlie building houses in Humboldt while they attended college and continued doing carpentry after he graduated. He was always willing to help out friends and family with a project and he helped build his dad's house in Clear Lake, his son Michael's house in Arcata and remodeled his current residence in Manila. Prior to moving to Arcata to attend college, he completed an apprenticeship to become a journeyman machinist at Mare Island Shipyard. After years of back problems in 1992 he decided to quit construction work and go back to school, during this time he worked at Mad River Hospital doing light carpentry and was an onsite caretaker for the Manila Community Center.
Michael loved art, photography and camping. Burning Man was the ultimate combination of these activities and he attended for multiple years with friends and family. He also liked keeping current on world events and politics and discussing them over coffee with friends in his Manila neighborhood.
Michael was always willing to help people. One example was the time he arrived at the river with his sons and saw a man struggling to stay afloat and yelling for help in the Trinity River. People were standing by and watching as the fast moving current carried him past the beach. Michael reacted quickly taking all his clothes off and jumping in to save the man.
Later in life Michael made some lifestyle changes, went back to school at Humboldt State University, received his Masters in Psychology in 1997 and became a licensed marriage and family therapist. His life experiences allowed him to relate to people and to help them on the road to recovery. It always broke his heart that he was not able to save his youngest son from addiction.
In 2017 Michael reconnected with a special friend from his past, Ruthann DeMirjyn, and he was very fortunate to be able to spend the last years of his life with her as a companion, having fun and enjoying being together. He considered Ruthanne his life partner and died with her by his side.
Michael is survived by his two sons, Michael V. Hoes Jr. and John P. Meriwether; brother Charles "Charlie" P. Hoes; granddaughter Bonnie Seanne Hoes and his nieces and nephews, James "Jim" L. Derickson, William "Jess" Derickson, Jon S. Derickson, Mark A. Derickson, Matthew Derickson, Laurel A. Chamness, Nils Derickson, Kevin C. Hoes and Anna M. Fricke
Michael was preceded in death by his parents; brother William Derickson and son Peter Hoes.
A celebration of life for Michael will be held at 2 p.m., Saturday, November 23, at the Manila Community Center, 1611 Peninsula Drive, Arcata, CA.
###
The obituary above was submitted on behalf of Michael Hoes' loved ones. The Lost Coast Outpost runs obituaries of Humboldt County residents at no charge. See guidelines here.