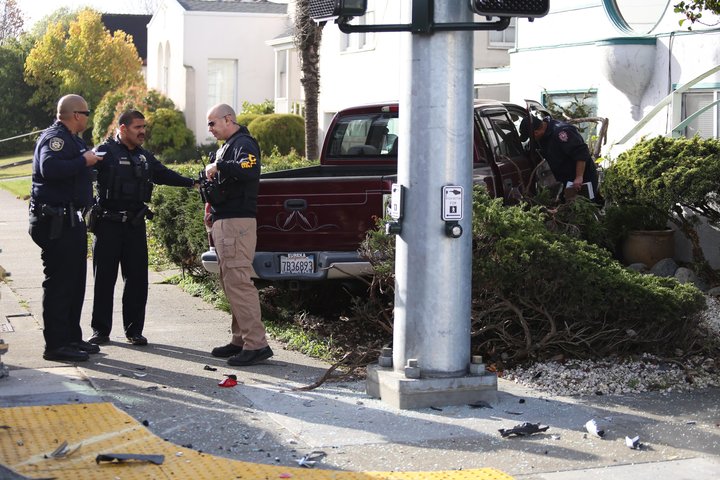 A four-vehicle collision near the intersection of Buhne and H streets in Eureka has left two drivers with injuries this morning, according to Sgt. Leonard LaFrance of the Eureka Police Department, who spoke with the Outpost at the scene.
Two vehicles involved in the crash went careening into the shrubbery outside an apartment building at the intersection. The other two vehicles escaped more or less unscathed. There doesn't appear to be any structural damage to the building at the moment.
LaFrance said that it's not clear, at the moment, who is at fault for the accident. An investigation is continuing. Ambulances have been called to the scene.
One lane of H street is currently closed, while Buhne is shut down between G and I streets.