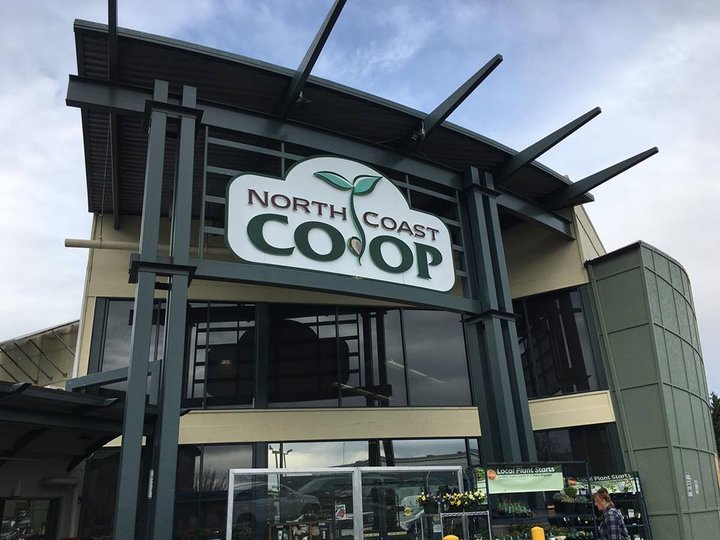 # # #
Press release from the North Coast Co-op:
ARCATA & EUREKA – The North Coast Co-op's Board of Directors has hired Sean Nolan to be the Co-op's new General Manager. Nolan comes to the Co-op from Central Co-op in Seattle, where he currently serves as Center Store Manager. He has worked for grocery co-ops for the last ten years, rising quickly from grocery clerk to upper management.


"Sean is a dynamic leader with significant hands-on experience, a deep understanding of retail grocery and a commitment to the cooperative business model," said Board President James Kloor. "The Board of Directors is confident that he's the right person to lead the Co-op going forward."

"I'm excited to jump in and hit the ground running," said Nolan. "The Co-op has a lot of challenges, but its assets are far greater than its challenges. It has passionate, knowledgeable employees, thousands of dedicated member-owners and an important history in the local community. I know that I can work with the Board, the workers and the members to build on those assets and continue the Co-op's legacy of being a leader in the local sustainable food movement."

The contract of current General Manager Melanie Bettenhausen expires in November. Nolan will officially become General Manager on November 13, 2019.

"Melanie has been with the Co-op for over a decade," said Kloor. "Recently, she's led us through some really difficult times with skill and grace. We've come from a serious cash crunch and quarterly losses a year ago to three straight quarters of profits. The Board is deeply grateful for everything she's accomplished in her years of service to the Co-op and the community. And we're excited for Sean to step in as the next generation of Co-op leadership."

The North Coast Co-op is a member-owned organization with more than 15,000 active members and 200 employees and governed by a seven-member Board of Directors. The General Manager oversees all of the Co-op's operations and reports directly to the Board of Directors.