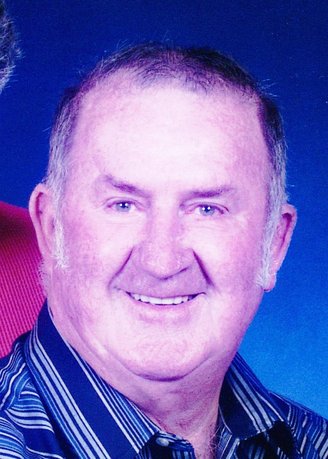 Arthur Harold (Lew) Lewis passed away peacefully on Sept. 23, 2019 at his home in McKinleyville.

Art was born in Kingman, Arizona on Sept. 27, 1934, to Loran Aldrich Lewis and Katherine Violet Delgardo.
Art enlisted into the Navy Nov. 23, 1951. In September 1955, he joined the Air Force hoping that he and his brother George would be stationed together, which unfortunately never happened. While in the Navy, he met Patricia Lee Bernhardt in Astoria, Oregon, at the USO Club where she was a hostess. On April 18, 1956, Art and Pat were married.
He served his country in the Armed Services honorably for nearly twenty-two years. He served in theater during the Korea and Vietnam wars. Art saw even more of the world going TDY (temporary duty) to Alaska and Turkey. His brother George got him involved in the VFW in Myton, Utah. After retiring, Art, now going by Lew, found a local VFW post to belong to. He was actively involved for many years. He was so proud to be a part of the Honor Guard.
When Lew retired from the service in 1973, returning from an assignment in Turkey, he re-joined the family in Eureka. He started his civilian life becoming a commercial fisherman, working for his father-in-law, Louis Bernhardt. In 1976, he went to work for LumberJack Enterprises at Humboldt State University in the Food Services division. The cooks often expressed how they appreciated his work. He retired from LJE in 1993.
Art loved his mother's cooking, even became a cook in the Air Force. He also loved playing games with family and friends, including Canasta, Cribbage, and Yahtzee. And he could spin a tale or two, if you'd let him. But most of all, he loved being with his family.
Lew had an insatiable appetite for a good book, especially from his favorite authors, William W. Johnstone (and later, his niece, J. A. Johnstone), or Louis L'Amour. For a long time, he couldn't put down a book in The Executioner: Mack Bolan series by Don Pendleton. He was hooked on blockbuster action and science fiction movies. He could never resist the challenge of a jigsaw puzzle.
Arthur is survived by his son, Steven of Glendale, Arizona, and his wife Elizabeth, and grandsons Steven and Nick; son, Michael of McKinleyville, CA; and daughter, Lisa of McKinleyville; California; his sister Karen Manzanares of Grantsville, Utah and many beloved nieces, nephews and cousins. He is predeceased by his wife of 60 years, Patricia; his father, Loren; his mother, Katherine; brother, George, and his sister, Sally.
The family wishes to thank Visiting Angels, especially Suzie and Adam, for their care of Art this last year.
A Celebration of Life will be held at the Eureka First United Methodist Church in Eureka on Saturday October 5th, 2019 at 1 PM. A reception will follow.
In lieu of flowers, donations may be made to your favorite charity or to any VFW or Veterans service organization.
Arthur will be buried alongside his wife in Florence, Oregon, at the Pacific Sunset Memorial Park Cemetery on October 12th, 2019, 1 PM, with family members in attendance.
###
The obituary above was submitted by Lew's loved ones. The Lost Coast Outpost runs obituaries of Humboldt County residents at no charge. See guidelines here.