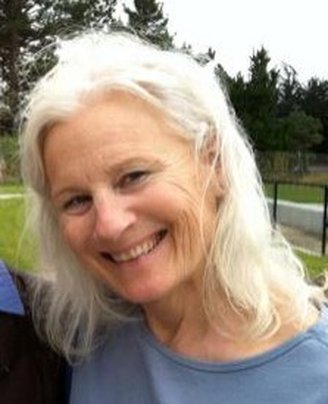 Molly McHenry Berry passed away on Oct. 18 from complications due to treatment for multiple myeloma. Molly was born in Washington, DC in 1948 to Elizabeth Catherine Hyde, a nurse, and Robert Edwin McHenry, a Navy pilot. Molly was known all her life for her quick sense of humor, and could "crack you up" even during her final illness. She was an accomplished swimmer and diver, cared for a wide variety of animals, and worked a cattle ranch with her husband Frank Berry in Dixon, Calif., before his untimely death. Especially fond of horses, Molly enjoyed the challenges and camaraderie of trail riding with her horse Strider. Molly was also a rower on Humboldt Bay for many years.

She lived in McKinleyville for more than 35 years, and was a career nurse at Mad River Community Hospital. There, Molly worked in most of the departments, from Med Surg to ICU to the ER and later in her nursing career, Molly transitioned to teaching certification classes for nurses and doctors. Her kindness and can-do spirit were well known to her colleagues and patients and her marvelous sense of humor added to the comfort she was able to give her patients. She was dedicated to nursing.
Throughout Molly's life, time with her family was her joy and she treasured the time she shared with her daughter and granddaughters. Laughter and a delicious meal was the recipe for a good time. This love of family extended to the workplace where she was rewarded by being a part of so many lives. No matter where she was or what the adventure, Molly was ready for the fuller experience - the longer walk, the bigger trip, and more time for conversation.
Molly is survived by her beloved daughter, Melissa Lu Berry, and her dear granddaughters Madilyn Theodora Spear and Mallory Sable Turner.
Molly's husband, Frank Berry, preceded her in death in Davis, Calif.
Her sister, Theodora "Teddi" McHenry, passed away in 1984 in McKinleyville.
Molly is also survived by her siblings: Kate McHenry Burke of Arcata, "Red" McHenry of Monterey, Bob McHenry of Princeville, Hawaii, Ann McHenry Jensen of Mount Shasta, Pete McHenry of Watsonville and Mike McHenry of Aptos, and many nieces, nephews, grand nieces, grand nephews, all joyfully loved.
There will be a celebration of life for Molly on November 3rd at the Adorni Center, 1011 Waterfront Drive, in Eureka from 1 to 4 p.m.
In lieu of flowers, please make a donation to Hospice of Humboldt.
###
The obituary above was submitted on behalf of Molly Berry's loved ones. The Lost Coast Outpost runs obituaries of Humboldt County residents at no charge. See guidelines here.