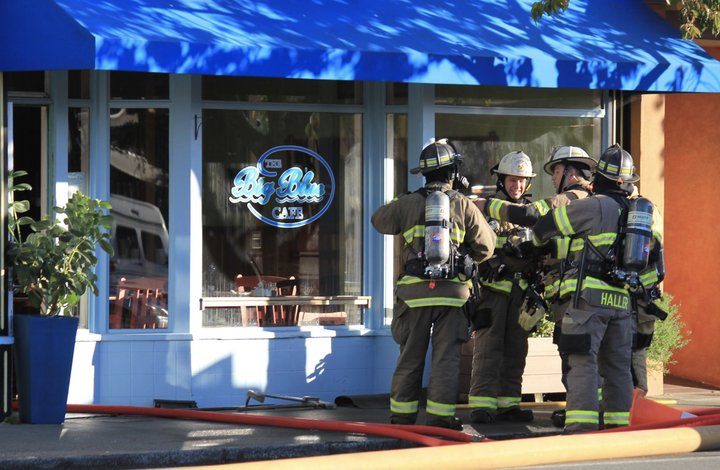 UPDATE, Monday, 2:55 p.m.:
According to personnel at the Arcata Fire District, the fire was started by a generator inside the building and caused damage to several businesses. The fire department is still assessing the extent of the damage.
# # #
Original post:
Fire crews from multiple agencies have responded to an incident at one of the buildings facing G Street on the Arcata Plaza.
Battalion Chief Sean Campbell with Arcata Fire District tells the Outpost that "heavy smoke was seen from the east side of the Plaza on the backside of the building. The worst of the damage was Big Blue Cafe. It was full of smoke and pushing out to the east side of the Plaza."
At this point AFD are still working on putting out the fire. "There is still smoke coming from the subfloor," Campbell said. The cause of the fire is unknown at this time. No one is believed to have been injured.