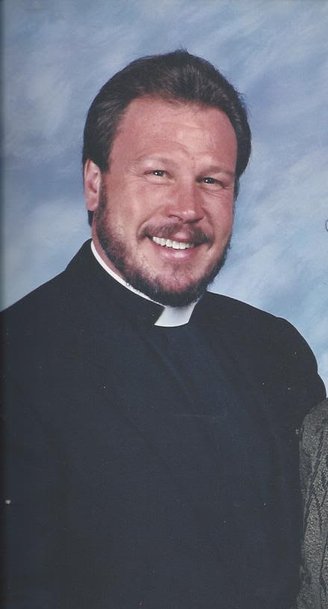 It is with deep sadness that the family of Rev. Charles T. Smith announces his passing on Monday, Sept. 23 after a brief illness. The world has lost a wonderful man, husband, father, grandfather and pastor.
Charles was born in Columbus, Ohio on Jan. 21, 1956. At a young age, Charles and his adopted mother, Genevieve, moved to California where he graduated from Alameda High School, with honors!
Following high school, Charles pursed an education in fine arts and communications at NYU, New York City. He studied under the direction of Stella Adler. At the Strasberg Institute in New York City, Charles studied directly under Lee Strasberg. He continued his education in English and communications and arts at International College in Los Angeles, where he studied with several noted authors, including Tristine Rainer and Anias Nin. At California Polytechnic State University in San Luis Obispo, he pursued broadcast communications where he learned the technical working of audio and video equipment.
A life on the stage was Charles dream. He was awarded a scholarship to Stella Adler Theater Studio at the New York School of Dramatic Arts. In the world of theater, Charles went from amateur status to marquee billing. His role models were Marlon Brando, James Dean and Dustin Hoffman.
Charles was a versatile and self-motivated person, even under the most difficult circumstances. In his early years before his calling to the Ministry, he worked for KCBX National Public Radio, creating, writing, directing and producing programs. Charles was also a business owner and manager of 'Owner Showcase', a real estate magazine serving residences of the bay area. He was also an assistant manager of Cornet Stores and partner and co-manger of Coast Redwood products.
Following his calling, Charles attended Seminary at Pacific School of Religion in Berkley, California, in the 1980s. Charles served faithfully as pastor at seven Methodist churches (Point Richmond, Weldon, Jackson, Eureka, Nevada City, Crescent City and Turlock) for thirty-six years. He served the Nevada city United Methodist Church and Eureka First United Methodist Church for approximately 10 years each. He continued working until Aug. 18 , 2019, not letting his illness stop him.
Charles was passionate about people and made deep connections at every church he served. Indeed, he was a strong presence on the pulpit. His sincerity, faith, commitment and passion to serve were evident. He was known for weaving stories and humor into his sermons, as well as integrating Wesleyan theology into his preaching, teaching and living. He left footprints of kindness, love, courage, compassion, humor, inspiration, joy and faith with many people.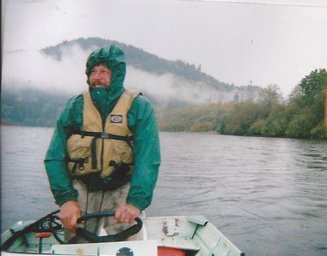 Charles' passions for life were many. He was a prolific reader. He enjoyed writing and was a published poet. Charles was an avid fly-fisherman, enjoying over seventeen years on the Klamath River with his wife, Cathy (Nikki), and dogs, Boudicca (Boudi) and Tucker. Charles and Cathy liked to joke about who caught the biggest steelhead.
Charles is survived by his wife and soul mate, Cathy (Nikki) Nickalou-Smith, his children, Zachariah Charles Smith, wife Tara, grandson, Malcolm, and Cole, Nate Rinne, wife Kate, grandchildren, Graham and Elise, and beloved Australian Sheppard Tucker. Through Ancestry.com, Charles had recently made connections with his siblings, Jeanie, (twins) Billy and Betsy and Marc.
Charles passed peacefully in his wife's arms, determined until his last breath. Then God welcomed him home. Charles's mantra, especially during his last weeks, was "It's all good."
A Celebration of Life will be held on Nov. 2, at 1 p.m. at the First United Methodist Church, 520 Del Norte St., Eureka, Ca. Reverend Charles T. Smith and that which he gave will be celebrated. To quote Charles throughout his life, he would simply say, "I am going to succeed." And succeed he did in every walk of his life.
Memorial contributions can be made to Hospice of Humboldt, 3327 Timber Falls ct. Eureka, Ca 95503.
# # #
The obituary above was submitted by Charles' loved ones. The Lost Coast Outpost runs obituaries of Humboldt County residents at no charge. See guidelines here.