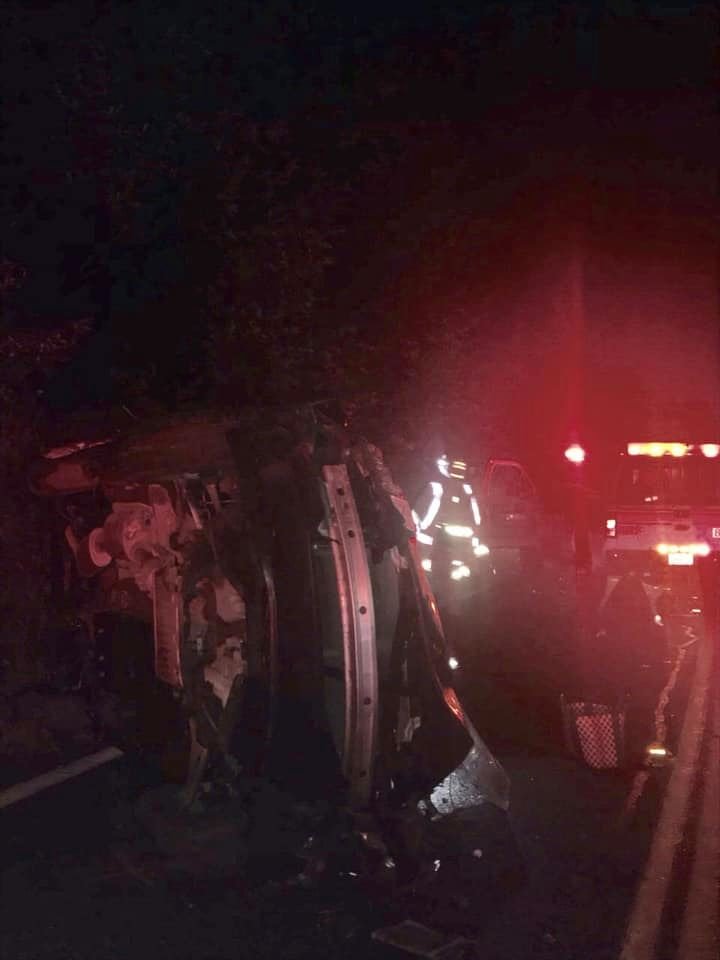 Arcata Fire District press release:

Arcata Fire District responded to a single-vehicle traffic collision on North Bank Road at midnight (9/16/19). Upon arrival, firefighters found a single vehicle on its side with a single female occupant trapped inside.

Seven Firefighters began extrication and were able to free the woman from the vehicle. She was transported to a nearby hospital.

Per CHP, DUI is suspected as a contributing factor in the accident. Arcata Fire would like to thank its auto-aid partners, Fieldbrook, Humboldt Bay, and Samoa Fire Departments for covering stations while all Arcata Firefighters were committed on the rescue.
###
Read more on the crash here: Scanner Traffic Indicates