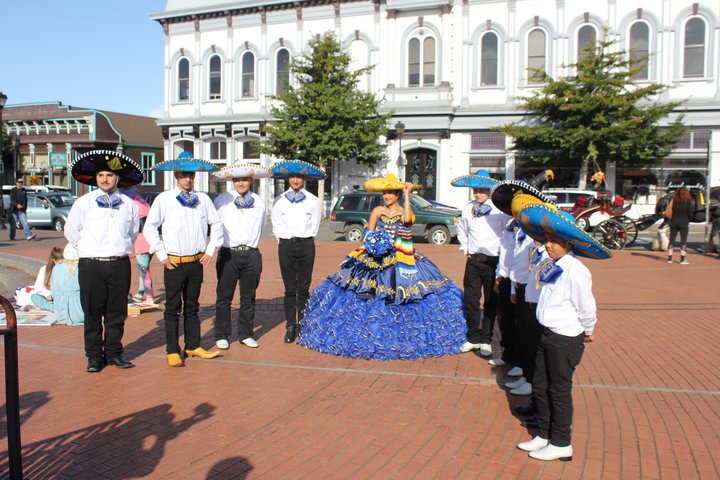 Happy Quinceanera to Maria Jimenez. Jimenez, along with her chambelanes — or the "escorts" selected by the birthday girl — lined up for a photo shoot just outside of LoCO HQ in Old Town Eureka this afternoon.

Quinceaneras are special celebrations to celebrate the "passage from girlhood to womanhood," according to britannica.com.
Jimenez attends Arcata High and told the Outpost that nearly 400 people will be in attendance at her party this evening in Ferndale.
"We are all gathering as a family with friends and celebrating this special occasion," Jimenez said. "I am not a little girl anymore and I have to choose what is right for me."
Shortly after speaking with the Outpost, Jimenez and her nine chambelanes climbed into a white Hummer limousine and took off to go to the party.
So, LoCO fans, let's wish Maria a happy birthday and wish her all the best during this evening's quinceanera!!!!