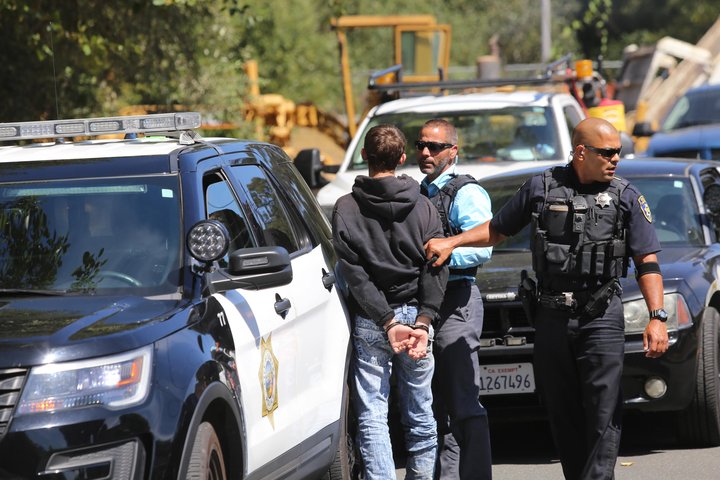 ###
Eureka police got quite a scare just after 1 p.m. today, when a juvenile allegedly pulled what appeared to be a handgun on an officer who had attempted to contact him.
According to Capt. Patrick O'Neill, who spoke to the Outpost at the scene, the officer recognized the juvenile as he was passing by, and knew that the kid had outstanding warrants. The officer attempted to make contact and the juvenile fled up Myrtle toward Cooper Gulch.
At one point, the officer reported to dispatch he was holding the kid at gunpoint, and that the kid had drawn a weapon.
The foot chase resumed up and into the park, where the juvenile fled into the woods. It's unclear exactly how, but police caught up with him, tackled him, and wrestled away what turned out to be a pellet gun. The kid was taken into custody and transported to Juvenile Hall.
A second person — also believed to be a juvenile — was also detained inside Cooper Gulch. The second person possibly tried to obstruct or impede officers, O'Neill said.