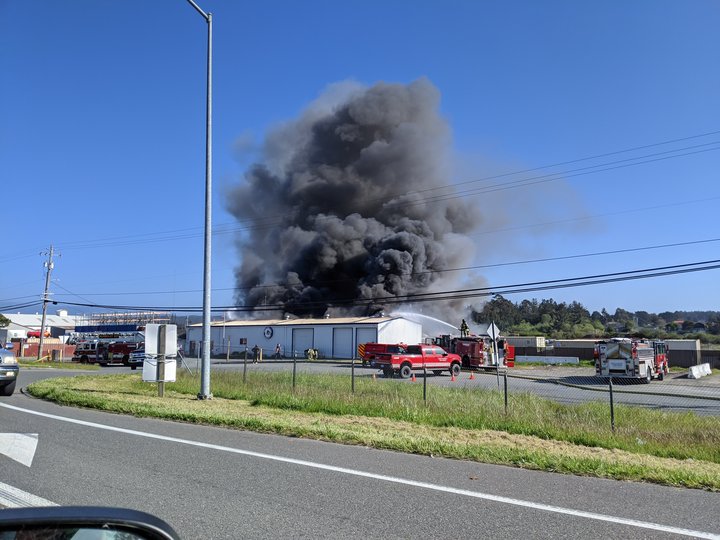 Multiple fire agencies are responding to a structure fire currently burning at John's Used Cars and Wreckers in Eureka.
According to scanner traffic, firefighters were dispatched to the 3000 block Jacobs Ave at 4:41 p.m.
Photos of the scene, sent to the Outpost by numerous readers, show thick, black smoke billowing up from the business.
We will update when we have more information.