The Humboldt Area Foundation recently announced that $195,920 in grant money is going to 18 organizations in the local area to help combat some of the side effects of COVID-19. The winning applicants include organizations in Humboldt, Trinity, Del Norte and Curry counties. HAF has partnered with their affiliate, Wild River Community Foundation, and the California Endowment and The California Wellness Foundation to start the COVID-19 Regional Response Fund that initially started with $150,000.

However, that fund has since grown to over $285,000 thanks to 55 individual contributions and donor pledges.
"Every one of our board members has given to the fund," said Bryna Lipper, HAF's chief executive officer, in a statement on their website. "We live in a generous community and think $1 million is within our reach. It will help thousands of people."
Some of the local grant winners include: The Wiyot and Yurok Tribes, 211 Humboldt, Affordable Homeless Housing Alternatives, Arcata House Partnership, Cooperation Humboldt, the Eureka Rescue Mission and Food for People among others.
Affordable Homeless Housing Alternatives, or AHHA, received $5,000 from HAF to help support their ongoing operations in helping the homeless. Nezzie Wade, one of AHHA's cofounders, told the Outpost they planning on using the money to establish a communication network to reach out to folks in a number of the encampments throughout the county.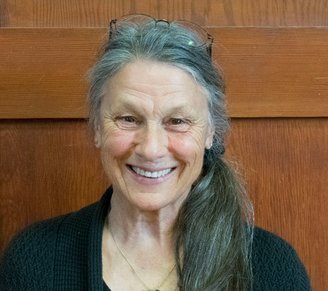 "We know there are folks in various locations and we are trying to get them at least one cell phone and a solar charger at each location," Wade said. "We just want to be in contact with them so we can get them what they need and if someone gets sick, [medical staff] can respond."
Wade said AHHA's plans are in an early phase and they still need to do some research to find the best deal, but for now the plan is to buy around 40 cell phones and solar chargers to get them to people in the homeless community at each encampment.
Cooperation Humboldt received $5,000 from HAF to help their COVID-19 Response Coalition. Cooperation Humboldt has been able to rally almost 200 volunteers to help make masks, shop and deliver groceries, medication and cleaning supplies for the elderly and immuno-comprimised, and gather information for the Spanish-speaking population among other services.
The Eureka Rescue Mission also received funds from HAF totaling $10,000. Brian Hall is the executive director of the Mission and told the Outpost the money will go to help pay for the bills associated with running the Mission.
"It's a lot of money each month to operate and [this pandemic] couldn't have come at a worse time," Hall said adding that the Mission also has a bank note to pay. "But people from all over have been helping."
He said the Mission has received a lot of donations in the form of food, blankets and masks from a number of people throughout the area and that he is extremely grateful for all of the help.
"The Humboldt Area Foundation is beyond helpful and we certainly appreciate it," Hall said.
To read the full list of organizations who received funds so far, HAF's statement and ways you can donate visit the following link: https://www.hafoundation.org/About-Us/All-News/ArticleId/57/humboldt-area-foundation-grants-195920-from-covid-19-fund