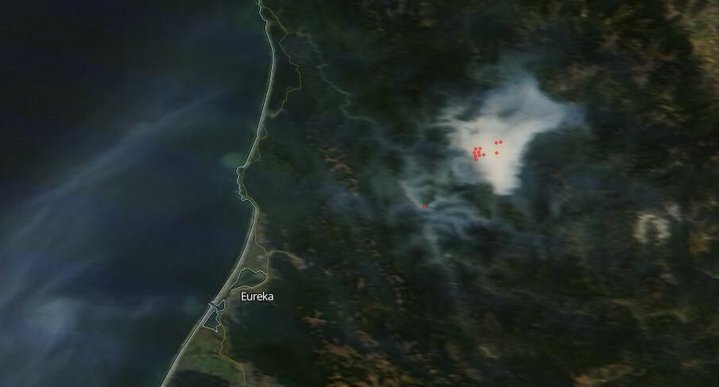 North Coast Air Quality Management District press release:
Increased fire activity on the Red Salmon Complex and weather conditions have forecast "Unhealthy" conditions with periods of "Very Unhealthy" conditions possible for the Orleans area. Smoke from the Point Jones fire, included with smoke from the active Red Salmon Complex, is forecast to bring "Unhealthy" conditions in Hoopa.

This forecast is expected to remain in effect through August 11, 2020. Updates will be provided as conditions change. For 24-hour Air Quality Advisory Information, call toll-free at 1-866-BURN-DAY (1-866-287-6329).

Please see the NCUAQMD's Public Service Announcements for recommendations on limiting smoke exposure on our website at www.ncuaqmd.org.