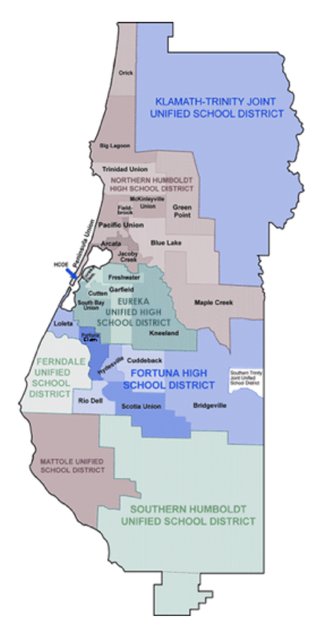 Are you still wondering when you need to have your child ready for "school?" The Humboldt County Office of Education is currently maintaining an updating online spreadsheet to let parents know when the county's schools are set to open and what kind of instruction they will be offering. There are still a few smaller schools that don't yet have information listed but HCOE tells us they are "updating in live time as new info becomes available."
Of Humboldt's nearly 100 schools, most have opted for distance learning. Currently, the following schools are listed as offering an "In-Person" instructional model:
Bridgeville School
Ferndale Elementary School
Ferndale High School
Fortuna High School
East High, Fortuna
Kneeland School
Orick School
Monument Middle School
Eagle Prairie Elementary School
Redwood Prep Charter School
For HCOE's full updating list, click here.