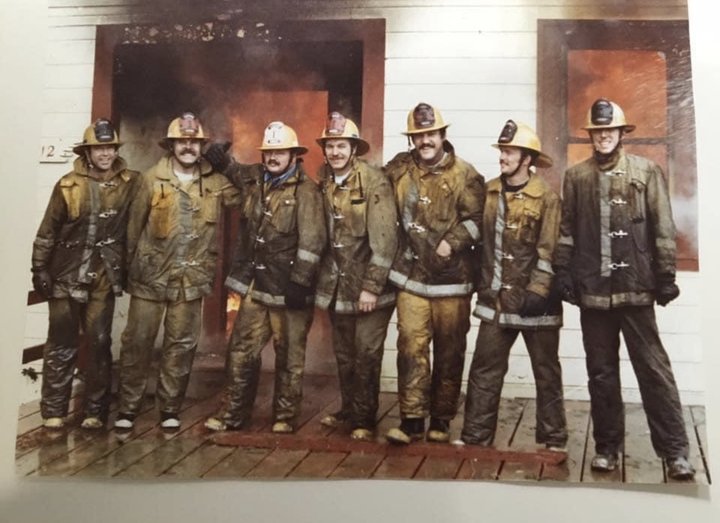 Dennis Arlen Brandt passed away peacefully at his son's home on the evening of August 9, 2020. He was born on November 22, 1935 in Anchorage, Alaska to Harry and Leila Brandt. Thirteen months later the family grew with the addition of a baby sister (Marilyn) for Denny. At the beginning of World War II, the family moved to Walla Walla, Washington. When Denny was nine years old the family moved to Eel Rock, California. The children attended a small Adventist country school.
Eel Rock is where Denny would meet his future bride, Joyce Metaxas. Of course, they were both nine years old at the time of their meeting. He attended both Laurelwood and Mt. Elis Advent Academies through his High School years. He worked in the summers cutting brush along the county roads and setting chokers on logging jobs. After graduation he spent two summers working on fishing boats in Alaska. Earning enough money to buy a new car, which was promptly lost in the '55 Flood. On his 21st birthday, in 1955 he married Joyce Metaxas, and started a new job pulling lumber on the green chain for Pacific Lumber Co. He would often tell the story of how pulling lumber on the green chain was the hardest physical work he ever did. He moved his family into company housing in Scotia where they lived when their only child, David, was born.
In 1962, at the urging of Vern Cooney, Denny took the Fire Department test for City of Eureka. On August 2, of that year he started a 42-year career as a firefighter. Denny loved the shift schedule, it afforded him ample time off to develop his hobbies, which were drag racing, motorcycles and shooting. All of which had to be the biggest, big motors, fast motorcycles and big calibers, earning him the nick name "Captain Magnum." After many years of service, Dennis earned the rank of Fire Commander. He was well liked by the fellow firefighters and was respected for his fairness, integrity and fierce loyalty.
Through his many years as a firefighter, he had to deal with many horrific things, as all fire fighters do. Toward the end of his life as he looked back on the thousands of calls, he responded to. Denny would say, "we couldn't save them all, but we saved some." The shift schedule also allowed the family to do what they called "chasing." Chasing was car camping in remote locations in many western states. It was one of these "chasing trips" that impressed young David enough that he declared, when he had children, he would bring them back to Joseph, Oregon.
In 2005 he retired and moved back to the old homestead at Eel Rock where Joyce passed in 2017. He then moved to Joseph, Oregon and lived with his son for his remaining years. He was an amazingly positive man. Always looking for a positive light. But none more than when he knew his time was short. He would say, I think a lot about eternity, our time here is short compared to eternity. On his last day of consciousness, he said, "I know my time is short. I should be sad, but I'm not, I'm happy. God has filled my heart with love. I know I will see all my loved ones again."
Preceded in death by his parents, Harry and Leila Brandt; his wife, Joyce Brandt; his in-laws, Harry and Carol Metaxas; two sisters-in-law, Sarah Metaxas and Sonja Perry; and granddaughter Shelby Brandt.
Survived by son David (Lori) Brandt; grandsons Justin (Rachael) Brandt, Chris (Bre) Brandt, and daughter Autumn, Travis (Kolbi) Brandt, and son Kayson, daughter Taytum; his two brother in-laws Harry Metaxas and Don Metaxas. His brothers and sister from the Eureka fire and police service.
The family would like to thank all those in his church family, friends and medical professionals that cared for and shared love toward us all in this difficult time.
Denny will be interred at Ocean View Cemetery alongside his wife. A memorial service will be held at the Eureka Fire Department in the spring of 2021.
###
The obituary above was submitted on behalf of Dennis Brandt's loved ones. The Lost Coast Outpost runs obituaries of Humboldt County residents at no charge. See guidelines here.