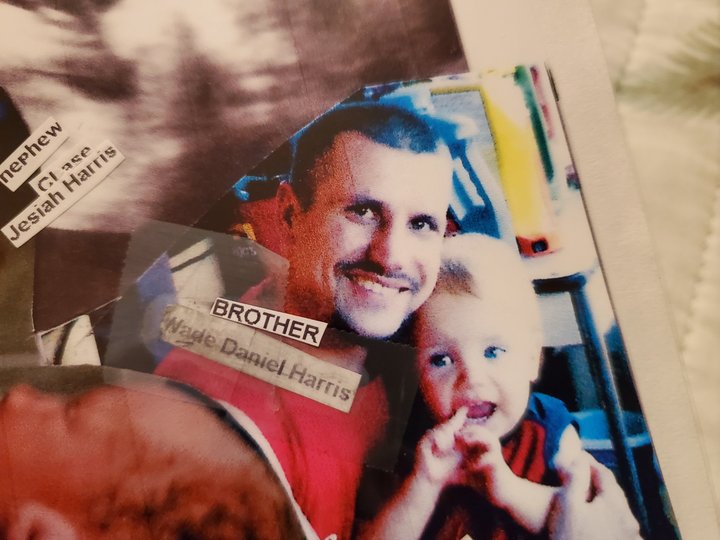 Wade Daniel Harris passed away on Friday August 14, 2020. He was born on February 22, 1982.
He is predeceased by his father, Lewis Harris, in 2015. He is survived by his mother, Hadasah Harris-Westkamper, and stepfather, Tony Westkamper (from 2018 to the present), his brothers Todd and Scott Harris, and a 12-year-old son.
Wade grew up in Humboldt County. He loved the outdoors, and was adventurous and independent, with an energetic personality. As a youth he had the "Small Man Complex." Unfortunately, during a summer camp program, an individual introduced Wade to drugs that made him feel invincible. He confided this to me years later. So, whenever negative situations arose, drugs are what he would turn to. Because of the introduction to drugs, at such an early age, it stunted his mental capacity. We put him through rehabilitation programs, which he completed, but the good effects never lasted too long.
He was enormously proud of his son and had made a big change in his life for him. Wade had a job on a ranch working with cattle, then he worked as a chef at Denny's in Fortuna. He was a firefighter briefly and worked in a sawmill in Healdsburg, but he lost those jobs. His life seemed often to spiral downward. He once had the inspiration to be a stay-at-home dad – I think he would have done great with that if he had had the encouragement and ability to do so. He was very devoted to his son.
Unfortunately, in 2014 he was involved in a head on-collision, along with his son as the backseat passenger. This left both with life-threatening injuries. His son suffered mainly internal injuries, due to always making sure his son was seat-belted securely, which no doubt made a huge difference. His son now plays sports and is intelligent and mentally successful.
Wade, on the other hand, suffered both large internal and external injuries as well as a traumatic brain injury that affected both frontal lobes which control judgment, behavior and memory. An individual took advantage of his lower brain functioning with lies that created a huge division between him and his parents, just when he needed us the most. I will never understand how an individual could do that.
Then another spiral downward happened when his dad passed away in 2015.
I know my son Wade made terrible choices that affected many people. I am truly and sincerely sorry to all of you who have suffered. Please, just know that I did not raise him to do the things he has done. He was raised in a loving home. Some individuals are raised in the best of homes and turn out great and others do not; the same holds true when a child is raised in the worst of homes and turns out great. It depends on the particular individual's choices.
Please understand that he has parents, brothers, a son and relatives and friends who care and love him who are alive and having a difficult time with Wade not being part of their lives anymore. It is hard enough, so please do not leave negative comments about Wade, so those who have survived him will not have further grief.
I think about individuals who have done awful things. To say he/she deserves such and such "What if that's my kid, etc… would I want or say such things?" Just some food for thought.
Again, I am truly sorry for all of you who have been negatively affected by my son Wade's actions. He has been buried and wrapped lovingly and I tucked him in, covering him with soil. May he rest in peace and be remembered by the good he has done.
– Hadasah Harris-Westkamper
###
The obituary above was submitted on behalf of Wade Harris' loved ones. The Lost Coast Outpost runs obituaries of Humboldt County residents at no charge. See guidelines here.