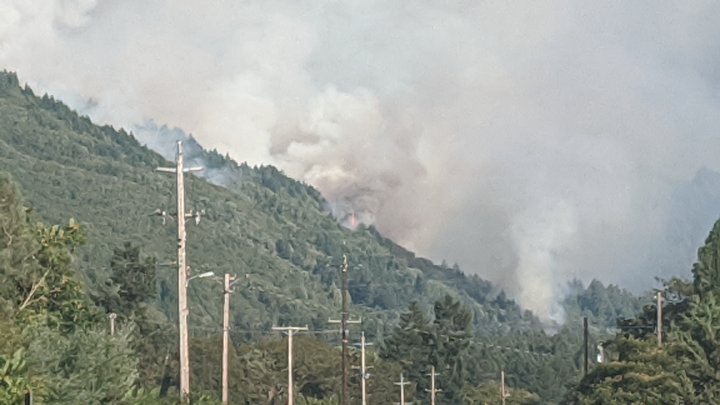 A new wildfire fire that ignited yesterday evening just south of Hoopa along Tish Tang Road on the eastern bank of the Trinity River is 89 acres in size, the Hoopa Fire Department and Office of Emergency Services stated this afternoon.

Last night, roughly 50 firefighters worked to slow the spread of the wildfire, named the "Jones Point Fire."
Additional firefighters, engines, dozers and three helicopters are reportedly assisting with the wildfire today.
As of this afternoon, one firefighter has reportedly suffered a broken leg while battling the blaze and no structures have been destroyed.
The Hoopa Fire Department stated that the fire is "human caused," but has not given any additional information on what sparked the fire.