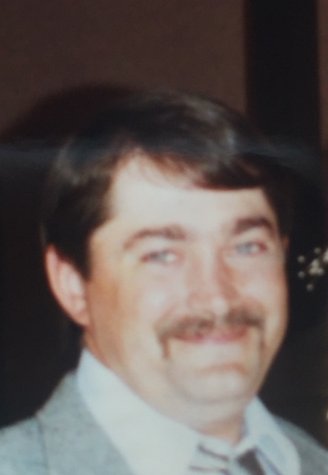 Patrick David Hurley, 61, of Tucson, Ariz., passed away in his home of natural causes on October 24, 2020. Patrick was born in Coos Bay on 8/21/1959 to John Hurley and Lorraine (Danaher) Hurley and was the third of an eventual five children. At the young age of two, Patrick moved with his family to Humboldt County and except for a brief year in Fort Bragg, Calif., he grew up in Humboldt County California. His family settled in the Rohnerville community of Fortuna when he was in 3rd grade where he attended Toddy Thomas Elementary School. Patrick graduated from Fortuna Union High School in 1977.

Back in those early schoolhouse days, Patrick was active in 4-H, participated in Boy Scouts, tended his animals and a variety of interests. He was intelligent (he could be found reading encyclopedias on a rainy day), and creative as he constructed a homemade camera from cardboard that actually took pictures. As with any American male, once he entered the teen years, cars became his focus. It has been reported that he would cut school, grab a buddy, hop in his Pinto (a car) and drive to neighboring Eureka to "cruise for chicks." According to Patrick's brother Dennis, as a young adult Pat enjoyed the iconic North Coast Cultural Scene of the late 1970s and 1980s, attending concerts, following bands, working local restaurants and living carefree.
As the son of a commercial salmon fisherman, Patrick spent time with his father at sea, plucking salmon out of the cold waters of the Pacific Northwest. However, Patrick's calling would eventually lead him to a career cooking those very same salmon in a variety of venues. He started out in high school working for the locally famous Bob's Footlong next to the high school before moving to Johnny's Cookhouse in Fortuna. After dabbling in other jobs, Patrick always returned to cooking where he eventually developed into a masterful cook with tantalizing down-home recipes. He could easily work his kitchen magic in and between fine restaurants, family diners, cafes and rustic private lodges. He even helped with the locally famous Fourth of July Salmon BBQ in Fort Bragg where his father and mother eventually spent their summers.
As with so many young cooks, Patrick learned and honed his skills working in many establishments in many communities up and down the coast of California and Oregon. He even spent a few years in Palm Springs where he worked for Sonny Bono at Bono's Italian Restaurant and received personal compliments from long-time resident Bob Hope. Upon returning to Humboldt County from the far southern part of the State, Patrick worked at such local icons as the Eureka Inn and the Waterfront Bar and Grill, where he also reigned as Champion in their oyster eating competition for several years. Family lore states that his record still stands and the number of oysters consumed increases with each telling. He also worked at the Ivanhoe in Ferndale, the Scotia Inn in Scotia, The Wharf in Fort Bragg and The Ocean Grove Lodge in Trinidad, to name a few more. Patrick shared his culinary gifts with family and friends; holiday dinners will always contain warm memories of Patrick cooking and his transformative recipes. He is famous within the family for his 45-minute turkey.
In 2003, Patrick followed a job offer from a former boss and left Humboldt County for the deserts of the Southwest, settling in Tucson, Ariz. He loved his new adopted home and graciously toured visitors around historical sites and desert beauty. There Patrick continued his work in cooking with the University of Arizona until COVID-19 ended his job.
Throughout his life Patrick shared his totally off-beat sense of humor and wit with anyone who would take notice. However, you had to pay attention as you might miss a quip or a comment or completely miss the concept that he was joking. He never wanted the limelight of a classic comedian but couldn't resist the deadpan exclamation of "rat!" standing in a cluttered garage and watch everyone jump on top of something in horror. Only to have Pat stand there totally serious, acting like everyone had lost their minds jumping around. "What?" would be his look … followed by a wry smile. Or, perhaps watching FUHS graduates solemnly file into the gym (back when they used the gym) only to exclaim to a few close audience members, "Well … another one out of the chute," in reference to Fortuna's rodeo days releasing the confused animal from the chute, uncertain of its fate. He just sat back and listened to folks crack up. You just had to be aware and listen.
Patrick David Hurley will be remembered as a funny, giving, thoughtful and mysterious man who softly touched many lives. Patrick's parents pre-decease him and he leaves behind four siblings, Dennis Hurley, Maureen Makarowski, Theresa Stearn, Daniel Hurley, nieces and nephews and a huge hole which cannot be filled. Due to COVID-19 protocols, burial at Oceanview Cemetery in Eureka, Calif., will be family only on December 30, 2020 at 11:00 a.m.
###
The obituary above was submitted on behalf of Patrick Hurley's loved ones. The Lost Coast Outpost runs obituaries of Humboldt County residents at no charge. See guidelines here.