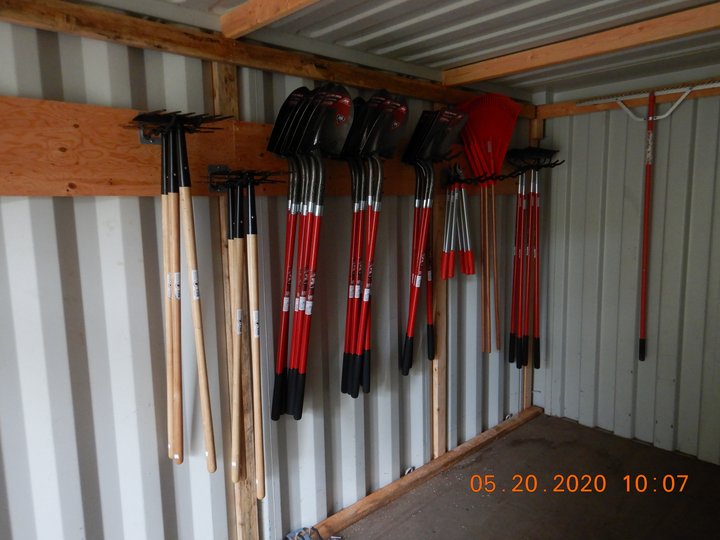 ###
PREVIOUSLY:
###
The new trail network in the McKay Community Forest isn't being built in earnest yet — still a couple of boxes to tick, there — but the county Public Works Department and the California Conservation Corps have been out in Eureka's new crown jewel, prepping the paths.
But that all ran into a bit of a hitch a few days before Christmas, county senior environmental analyst Robert Vogt tells us, when thieves unknown busted into a storage container and stole a bunch of tools that were being employed in all that work.
In all, Vogt says, the burglars made off with:
11 point shovels
4 square nose shovels
6 Mcleods
3 loppers
The shovels were all Ace Hardware-brand tools with red fiberglass handles. The Mcleods had wooden handles.
"We're on a limited budget at the county," Vogt says — if the tools aren't returned, he's going to have to find more money elsewhere in the budget to replace them. It's not an insignificant setback.
The incident was reported to the Sheriff's Office on Dec. 18. Know anything about where they ended up? Call the Humboldt County Sheriff's Office at (707) 445-7251 or the Sheriff's Office Crime Tip line at (707) 268-2539.