Steven Hadley, Eureka High senior, recently scored a place at the University of Chicago and a full four-year academic scholarship via the nonprofit group QuestBridge. Woot!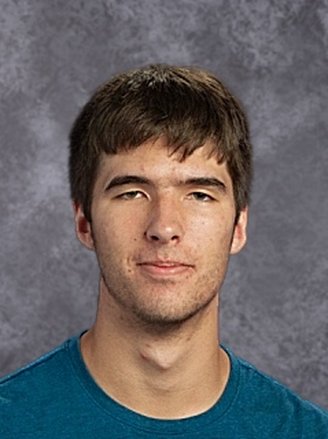 He was logged onto his English Zoom class Tuesday when he got the news. "It was kind of up in the air, I was checking [the application portal] every five seconds," Hadley told the Outpost this afternoon. When he got the update notification, he shut off his camera. "I knew I was gonna have an extreme reaction, whether it be good or bad."
It was good, y'all! Hadley said his family was overjoyed with the news. He has plans to study math, and maybe computer science, at UChicago, which is known for its superb academics and castle-esque, ivy-strewn campus. The university is consistently ranked pretty high up there (like, top 20) in evaluations of top private universities in the nation.
Over his time at EHS, Hadley built an extensive social and academic resume. He tutored high school and middle school students, served as a student government representative, and led the Science Bowl Team, which is a Jeopardy-style club that made it to semifinals at the Northern California regional competition last year.
Eureka High is thrilled with Hadley's accomplishment.
"Steven is truly a Renaissance man!" Savannah Polizzi, a former AP US History teacher of Hadley's, told the Outpost in an email. "Beyond his academic talents (which are many), he is an outstanding human who puts others' needs before his own. Last year, he attended AP "Boot Camp" tutoring at every opportunity - not because he needed help, but because he was willing and able to help his peers with essay revision."
Rebecca Baugh, EHS science teacher, shared an excerpt from the letter of recommendation she wrote for Hadley. "Steven lights up a room with his personality," it reads. "As a member and enthusiastic leader of the Eureka High School Science Bowl Team he leads his peers in science competition, while weaving together humor and comradery in the pursuit of science and mathematics. Steven's intellect, kindness and curiosity make him one of the most inspiring students that I have had the pleasure to know."
His academic counselor, Delores Haskamp, said in a press release that Hadley is the first Eureka High student to earn a QuestBridge scholarship.
QuestBridge is a Palo Alto-based nonprofit with a mission to connect "the nation's brightest students from low-income backgrounds with leading institutions of higher education and further opportunities," according to their website. This year, the organization awarded 1,464 full-ride scholarships, selected from a pool of nearly 18,500 applicants.
After selecting scholarship recipients, QuestBridge sticks with those students and forms chapters at each university, which is something Hadley is excited about. "It's a group of other people who've had the same experience as I have. You can do internships and stuff through there, and if you can't go home for Thanksgiving they have a meal that they host," he said. "So all that's really nice. I'm looking forward to that."
Congrats, Steven!