UPDATE: 12:30 p.m.: After yet another job-well-done, our trusty local Bomb-Bot came by to vamp for the media a bit. You go, Bomb-Bot!
If you'd like the full rundown of the day's events HCSO PIO Samantha Karges was kind enough to provide them for us in the clip below.
Humboldt County Sheriff's Office press release:
On Feb. 14, 2020, at about 9:30 a.m., a citizen contacted the Humboldt County Sheriff's Emergency Communications Center to report a suspicious object discovered on the side of the road in the area of the 7000 block of Humboldt Hill Road, Eureka.

The Humboldt County Sheriff's Office Explosive Ordnance Disposal (EOD) Team was dispatched to investigate. The Humboldt Bay Fire Department responded to assist in temporarily closing Humboldt Hill Road between Skyline Drive and Austin Street. During this time, local residents were advised to stay indoors while deputies investigated.

Utilizing an EOD robot, deputies determined the suspicious object consisted of modified fireworks. Deputies rendered the object safe and collected it for further investigation. Humboldt Hill Road was re-opened to traffic shortly after.

There is no perceived threat to the public at this time.

Anyone with information regarding this case or related criminal activity is encouraged to call the Humboldt County Sheriff's Office at 707-445-7251 or the Sheriff's Office Crime Tip line at 707-268-2539.

The Humboldt County Sheriff's Office would like to remind the public that if you see something suspicious or out of place in your neighborhood, do not touch or move it, but contact your local law enforcement.
###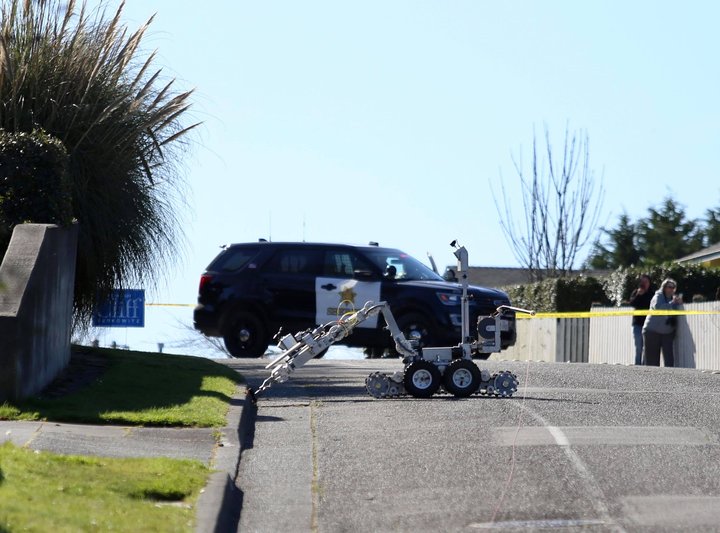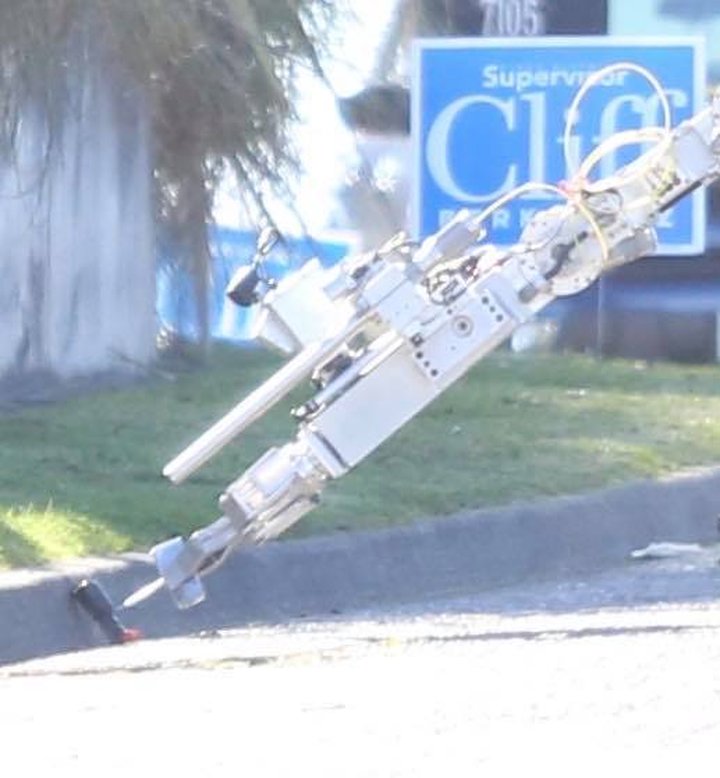 PREVIOUSLY:
###
UPDATE, 11:55 p.m.: The device has been "rendered safe," according to Sheriff's Office spokesperson Samantha Karges. They haven't yet determined whether or not it was dangerous to begin with.
###
Humboldt Hill Road is closed for the time being, round about the 7000 block, as the Sheriff's Bomb Squad is investigating a "suspicious object" found there earlier this morning.
The Sheriff's Office's Samantha Karges, at the scene, tells North Coast News that a passerby noticed the object this morning, deemed it suspicious, and reported it.
The office's bomb-bot is handling the object at the moment. We'll update when we know more.
#HappeningNow HCSO EOD Team on scene at 7000 bl of Humboldt Hill Road to investigate a suspicious object. Residents in the 6000-8000 bl are asked to stay inside during investigation. Please avoid area. pic.twitter.com/Kh2IfV7F1R

— Humboldt County Sheriff (@HumCoSO) February 14, 2020