Good Monday morning and good health, Humboldt County! Your President of Positivity Michaele Whiteley is already in that Mardi Gras spirit and, as such, is partying down with the fine folks at Eureka's Jefferson Project as they prepare to get crabby!
Yes, this coming Saturday, Feb. 22 at noon Jeffersonites plan to stage a Cajun Crab Boil at their colorful urban oasis with proceeds benefitting various programs aimed at improving the lives of Humboldt's youth. And you're invited, obviously! You can buy tickets in advance here. There'll be buckets of crab! Now you know!
OK! Another week! Here we go!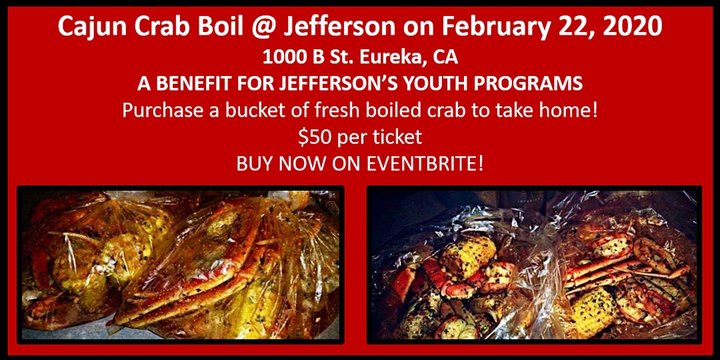 # # #
Perhaps You'd Like to Explore Previous Mondays With Michaele For Some Reason!