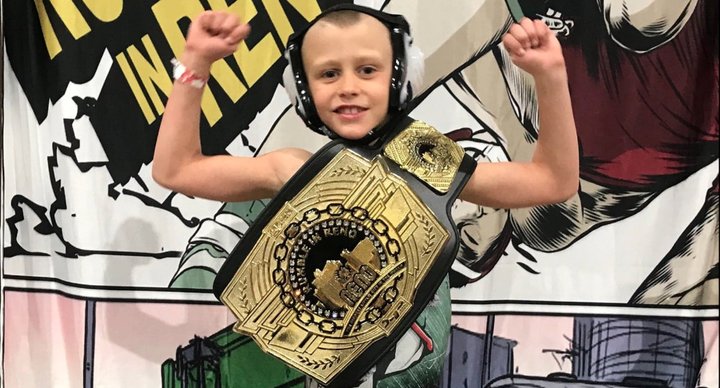 A team of local youngsters laid the smackdown on the competition at a semi-national, K-12 wrestling tournament in Reno over the weekend.
Wrestling coach and local MMA pro Cass Bell told the Outpost that his IOC Monsters team placed seventh among 154 other teams at the RMN Rumble in Reno tournament in Nevada, taking home two championships and 14 medals.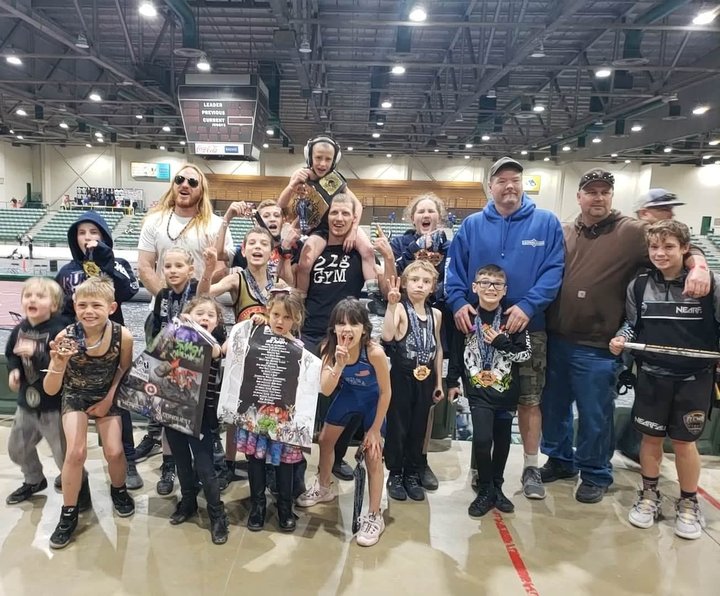 "I am so grateful to the families that support these wrestlers and all the help coaching, it truly does take a village, and ours is killin' it," Bell said. "The growth we have seen these past three years has been amazing to see."
Tanner Baxter wins his championship belt.
Seven-year-old Tanner Baxter of McKinleyville earned the highest honors at the tournament. Baxter won first place in the 50-pound weight class and received a king-sized championship belt for his hard work.
Other notable achievements include Aidan Ayers' championship medal for the rookie division, as well as a number of kids who took home sliver and bronze medals.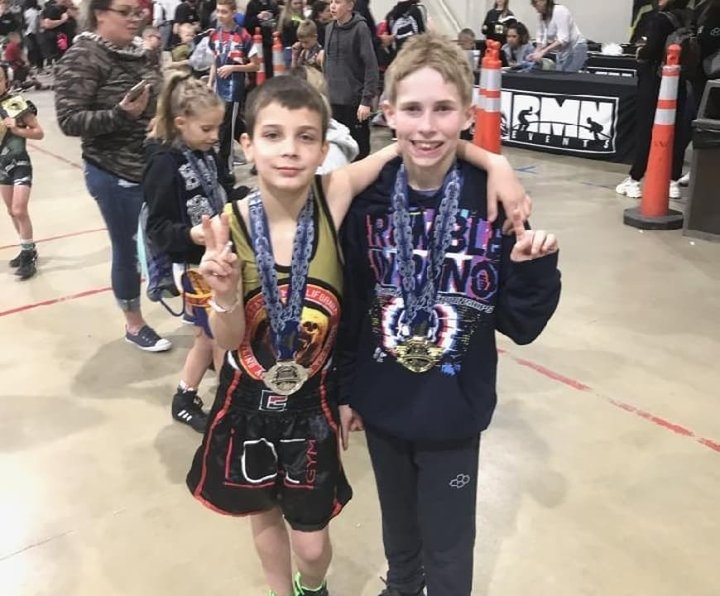 Cass Bell will also be stepping back into the ring soon. The undefeated pro said that he will likely be announcing the date for his sixth Bellator fight later this week.