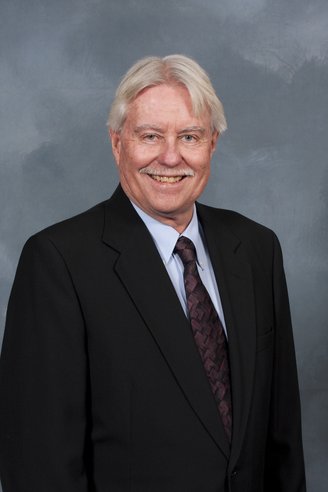 Jeffrey Martin Wissman left us unexpectedly while sleeping at his home in Eureka in the early morning hours of January 1, 2020, and I'm pretty sure he met up with his deceased childhood best friend Duell Word to trout fish at Bishops Creek in the eastern Sierras of California.
Jeff was born in Lancaster, Calif. to James Wissman and Gladys Wissman on December, 18, 1946. He recently celebrated a very young-at-heart 73rd birthday. He leaves his partner, wife and love of his life for 28 years Barbara Armstrong; son Alex (Michelle) of Boston; sister Travis of Lancaster, stepsons Colin (Heather) Lewiston, Idaho, Ray (Erin) Orcas Island, Wash., Nicholas (Megan) Nashville, Tenn., and numerous cousins, nephew, nieces and long standing loving friends.

Jeff was predeceased by his parents, Jim and Gladys Wissman Settle, his brother, Charles Benton, brother-in-law, Jim Armstrong, several aunts, uncles and nieces, wonderful long time friends, Jim Arn, Duell Word, Charles Frakes, Mark Thomas and recently Jim Pastori to name a few.
His grandparents, who lived just a block away, were candy-makers and owned the Jazz Candy Store in Lancaster, and their house was the scene of Swedish pancakes and Thanksgiving feasts that his extended family enjoyed. On Sunday evenings it was wrestling and The Lone Ranger. Jeff learned poker from watching his grandfather, father, aunts and uncles play poker. His father introduced him to golf and trout fishing. Jeff attended Park View Elementary School. He loved baseball and played Little League for the Tigers with his best friend Duell Word. At Antelope Valley High School he and Duell started Alky Haulers Car Club with Rich Steinhelper, Charlie Frakes and John Gimmel. At Antelope Valley College Rich and Jeff won a doubles tennis Championship in their final year. Jeff always loved playing with numbers and of course in 1969 he received his accounting degree at Long Beach State. He was subsequently employed by Haskins and Sells Inc. in L.A.
Jeff and his first wife, Verna, came to Humboldt County, to visit William Word, with whom he had grown up. They loved the area and moved to Eureka where Jeff began working with Bruce Sweet, a local CPA. After his divorce from Verna, he became housemates with Bob Head and together with William — they opened Al Capone's Pizzeria in Arcata and later teamed up with locals Rick Brazeau and, Dave Phillips, of the Minor Theatre Corp., to open Our Gang's Ice Cream Parlor.
In 1978, following the sale of the businesses, the three Capone boys went traveling. Shortly before leaving New Zealand for Australia, Jeff was in an auto accident that left him in the hospital for a month in traction. (It's a good thing New Zealand has socialized medicine). In Australia they learned about Opals and giant earth worms and made many lasting friends. The trip continued to Indonesia and Thailand. William left the group in Bali and moved to Japan where Jeff stopped on his return home later that year.
After his return to Eureka, Jeff partnered with Bruce Sweet and continued accounting and tax services for over 40 years. He had many, many long time clients; many of whom became like family. He merged his business with Hunter, Hunter and Hunt, LLP. in 2013, and he so enjoyed the professionalism and good natures of his team mates there. Plus, he was finally able to take weekends off if he so wished.
On Christmas Day in 1990 his son Alexander was born. He adored Alex, and took the role of a single Dad with grace and determination to be the best Dad he could be for his son. Jeff finally asked Barbara for a date several years after they first met. It was Thanksgiving dinner with mutual friends, a backyard basketball game, and then, a black eye for Jeff. No one ever admitted the foul, and after seven years together he finally convinced her to take the plunge in 1999. As a family they travelled together to Australia (twice) and to Mexico. Trips to Canada and Hawaii followed.
Jeff played softball until his injuries surpassed his hits, and he enjoyed attempting to throw strikes in his evening bowling leagues. He continued to follow his favorite sport teams and play golf. He always looked forward to the annual Lou Stierlin Golf Tour. You could always recognize Jeff on a golf course by one of his many Lou Stierlin insignia golf polo shirts and caps he would proudly be wearing unless it was baseball season when he would switch to his beloved NY Yankees cap. Seldom did he play a round of golf where he wouldn't find an opportunity to bring up his past two hole-in-one, both witnessed by his high school friend, Rich Steinhelper. He especially enjoyed the camaraderie that followed each round of golf maybe more than actually playing golf. He told humorous stories about his wife Barbara's most recent escapades, or the shenanigans he shared with his companions and bartender buddies. Jeff's character throughout his life mirrored perfectly his attitude on the golf course. He was honest and followed the rules no matter the consequences; he was an optimist who always tried his best and never gave up; he found humor in the most difficult circumstances; and most importantly, he was a genuine, rock-solid gentleman who always showed the utmost respect to others. He will be sorely missed by all that knew him.
A celebration of Jeff's life will be held on February 29, 2020 at the Wharfinger Building in Eureka from 1 p.m. through 4 p.m. In lieu of flowers donations to Food for People or a favorite charity will be appreciated. Everyone who knew, worked or loved Jeff is invited to join us.
###
The obituary above was submitted on behalf of Jeff Wissman's loved ones. The Lost Coast Outpost runs obituaries of Humboldt County residents at no charge. See guidelines here.