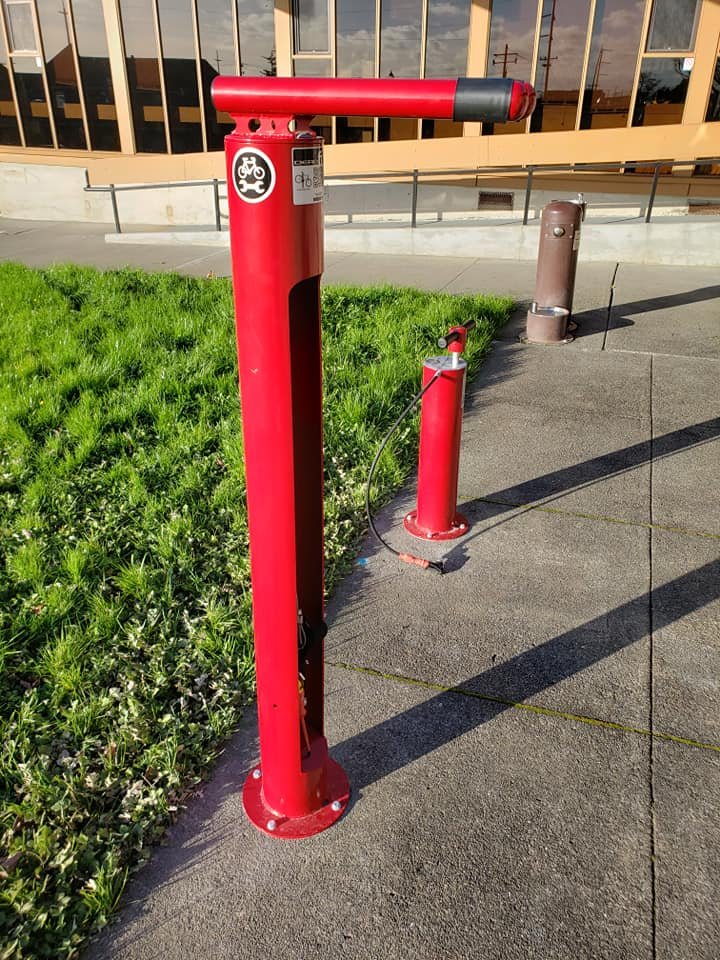 Good news, Arcata cyclists! No longer will you need to carry your own tools or find a shop if your bike needs an easy fix. On Friday the City of Arcata installed a shiny, new bike repair station in front of City Hall for your free use.
The station was donated to the city by the Rotary Club of Arcata Sunrise, Arcata City Councilmember and member of the rotary club's service committee Brett Watson told the Outpost.
The bright red repair stand includes a bicycle pump and some basic tools including wrenches, screwdrivers and tire levers.
Watson said this is the third bike repair station to be installed by the city of Arcata, with one located on South G Street near the Wastewater Treatment Plant and one along the Humboldt Bay Trail. City Hall was chosen for this station in the hopes of discouraging vandalism, which is sometimes an issue with the other two. But it is also a convenient location, right in downtown Arcata, which Watson hopes will encourage less drivin' and more bikin'.

"Ideally, by increasing infrastructure that supports bikes in the city, it will encourage people to take more trips on their bicycles," Watson said.

Bike on, Arcata!