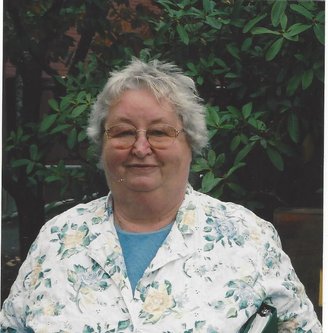 Bonnie Lou Henderson Grant passed from our world on September 17, 2019. She was born August 22, 1941 to Thelma and Leonard Henderson in Ukiah. She was brought up on the Diamond D/Dunn Ranch in the Bridgeville area attending the Bridgeville Elementary School and Fortuna High School. Bonnie and Doug Grant were introduced by mutual friends while he worked for CDF, which was "love at first sight." They were married in December 19, 1959 in Reno. She worked in the Humboldt County Assessor's Office and later drove school bus for Fortuna High school from the Bridgeville to Fortuna areas for 23 years retiring from driving school bus in 2001 having received numerous awards from the California Highway Patrol and Dedication to Service awards and having made countless friends and acquaintances throughout the years.

Bonnie was an avid gardener with a passion for growing flowers and succulents. She also spent numerous hours researching the genealogy of her family as well as developing other family trees for anyone who asked. She maintained the business books for her husband Doug's trucking company during their marriage and also maintained her son's business books over the past 5 years. One of her favorite passions was going to "camp," and documenting the family history, various projects, and activities at the family ranch. She loved to take pictures of the activities, wildlife, and beautiful scenery at camp. She took a photo of her favorite Buckeye tree each time she went to the ranch documenting its growth and beauty. She wrote, produced, and distributed a newsletter Reed-Noyes-Ellingwood-Flint Newsletter where she revisited the history and lives of her family and many other community members beginning in 1995 through 2018.
She was the loving mother of Tammi Grant and Dallas Grant, as well as the grandmother to Dustin Grant and Dillion Grant, and great-grandmother to Emma Grant, Denny Lee Grant, Timberlee Grant, and Daxon Grant.
She was preceded in death by her great-grandparents Daisy and Wilfred Reed, father Leonard Henderson, step-father Marion Hoopes, sister Janice Sights, daughter-in-law Brenda Grant, great grand-daughter Denny Grant, and mother Thelma Hoopes.
She is survived by her daughter Tammi Grant, son Dallas Grant, grandsons Dustin (Erin) Grant, Dillion (Jessica) Grant, granddaughters Emma, Timberlee, and grandson Daxon. She is also survived by her niece Bridie Hanson, husband Jason, and daughters Erin and Erica, step-daughter Claudia Grant and family, and Krista Eisbrenner and family. She is also survived by numerous step-nieces, step-nephews, and cousins.
A special, heartfelt thanks to Hospice of Humboldt, especially Corral, for their extraordinary help in allowing Bonnie's wishes to be carried out to their fullest. Charitable donations may be made to Hospice in memory of Bonnie in appreciation of their tenderness, kindnesses, and wonderful care given to both Bonnie and her family.
Bonnie was a special lady who lived life quietly, she passed from our world in the same manner in which she lived, quietly. She will be greatly missed as she is greatly loved. A potluck Celebration of Life for Bonnie will be held on January 25, 2020 at the Fortuna Fire Hall, Fortuna, from noon until 4 p.m. Please come and share your memories of Bonnie.
###
The obituary above was submitted on behalf of Bonnie Grant's loved ones. The Lost Coast Outpost runs obituaries of Humboldt County residents at no charge. See guidelines here.