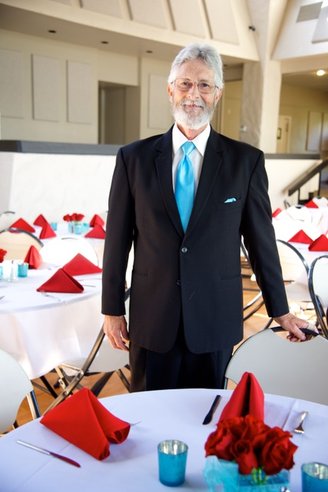 Gregory James Fitch
June 29, 1951-December 31, 2019
Gregory James Fitch, a very good man, has passed. Greg took his first breath in St. Paul, Minnesota, moving to California at an early age. His last breath was in his beloved mountain home in Kneeland. Surfer dude, desert dirt bike rider, AT&T telephone man, charter member of Kneeland Volunteer Fire Department, fire chief for nine of his twenty years of service, master craftsman and traveler. Besides his family, which he adored, his greatest passion was fishing — any style, any water.
Greg is survived by his wife of 41 years, Genell; their cherished daughter Marisa Rodgers (Jonathan), grandson Riley and granddaughter Kenzie, all of Orland, Calif.; and cherished son Noah Fitch (Chloe), granddaughter Isla, and grandson due in April, all of London, UK. He is also survived by his sisters Kathy McDonough and family, Teri Swigart (Ed) and family, and Julie Behen (Joe) and family, all of southern California. He also leaves many friends behind, from high school buddies, fishing companions, and the 'old guys' breakfast crew. Per Greg's wishes, there will be no services. If you so desire, donations may be made to the Kneeland Fire Protection District through the Humboldt Area Foundation, California Trout, or Friends of the Eel River.
If the sun refused to shine, I will still be loving you.
When mountains crumble to the sea, there will still be you and me.
— Led Zeppelin
Farewell my love,
Genell.
###
Crossing the Bar,
by Alfred, Lord Tennyson
Sunset and evening star,
And one clear call for me!
And may there be no moaning of the bar,
When I put out to sea.
But such a tide as moving seems asleep,
Too full for sounds and foam,
When that which drew from out the boundless deep
Turns again home.
Twilight and evening bell,
And after that the dark!
And may there be no sadness of farewell,
When I embark.
For tho' from out our bourne of Time and Place
The flood may bear me far,
I hope to see my Pilot face to face
When I have crost the bar.
###
The obituary above was submitted on behalf of Greg Fitch's loved ones. The Lost Coast Outpost runs obituaries of Humboldt County residents at no charge. See guidelines here.