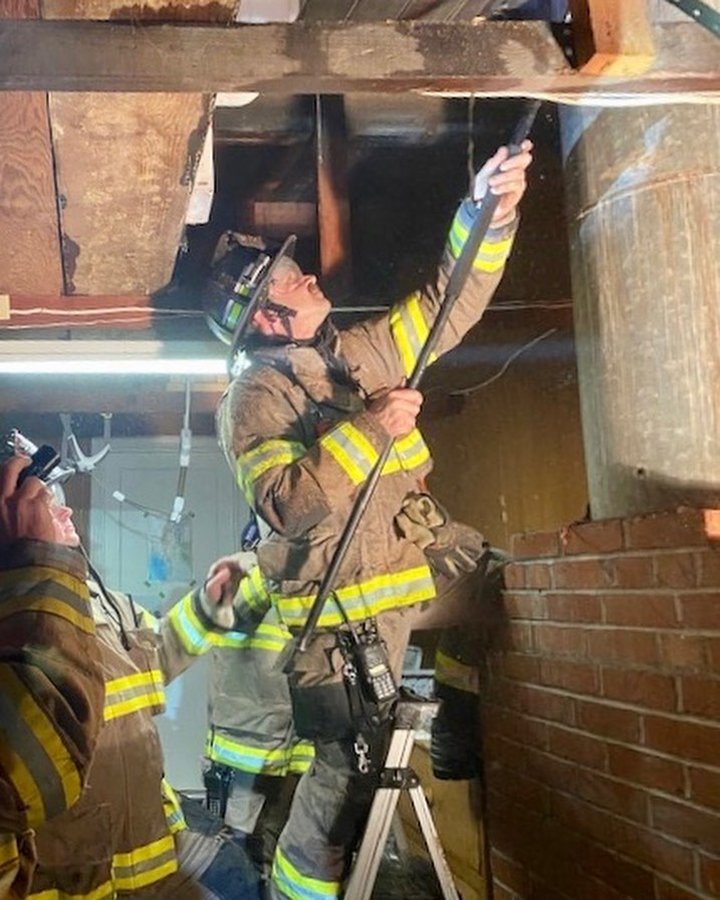 Arcata Fire District press release:

01/04/20, at approximately 8:30 p.m. Arcata Fire District responded to a Chimney Fire on Beverly Drive in Sunny Brae.

Upon arrival crews found that fire had spread to the roof and ceiling of the home. After extinguishing the fire and removing the burning roof materials, crews patched the roof so the property owners contents would be protected from rain.

The fire started when a chimney pipe system failed and caused radiant and conducted heat to ignite the roof and ceiling of the home.

Early detection from working smoke alarms saved lives and property. After hearing the smoke alarms activate, the property owners exited the home with their family, called 911, and used three fire extinguishers to slow the fires growth. This quick action a provided valuable time for firefighters to arrive and extinguish the fire.

Total property & contents saved was $198,181 with a property loss of $5,662.