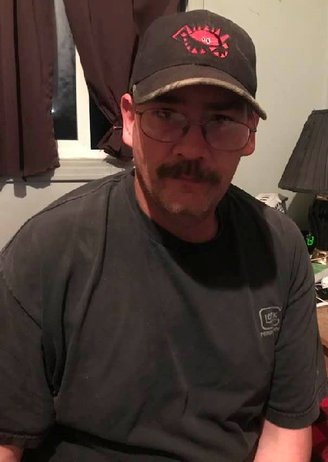 Christopher Scott Lenderman, 43,of Arcata, left this life on December 11, 2019 due to a heart attack. He was born on December 28, 1975. Chris was loved and is remembered by his wife, Kristin Lenderman, of Arcata; his mother Nancy Lenderman, of Eureka; his aunts and uncles: Pearl Lenderman of Wenatchee, Wash., Larry and Kathi Christiansen of Eureka and Gary and Cindy Christiansen of Eureka; his brothers and sisters-in-law James Lenderman of Eureka, Timothy and Victoria Lenderman of Stockton, and Thomas Lenderman and Katie of Brentwood; his in-laws Vaughn and Gayle Beer of Blue Lake, Dennis and Barbara Workman of Eureka, Guy and Kim Adams of McKinleyville; Dennis Workman Jr of Arcata; and numerous cousins, nieces and nephews.

A celebration of his life was held at the Adorni Center in Eureka on Dec 28, 2019, Chris's birthday. It was attended by some one hundred-plus people who shared stories. There is not space to share all of the stories that were shared about Chris. There were tales from his family and friends. There were also tales from his co-workers and former co-workers. There were tales from neighbors: One young woman, a student in a house full of HSU women next door, shared that they were sanding a dresser. Chris noticed that they were sanding by hand and walked over with an electric sander and gave them a quick lesson on how to use it. Another neighbor, who had missed out on a fishing venture was surprised when Chris knocked on his door to gift a 35 lb. salmon. Chris was a generous man. After speaking with his mother, I dare to write that every person in attendance left thinking: I didn't know that he did that too.
The celebration included food, most of it home-cooked/baked by folks with kitchen skills, just as Chris would have enjoyed — he did like good home-made food. Fifteen women family members and close friends in attendance wore identical earrings, made by a family member. There were sign boards and picture-books showing Chris from his youngest years to his last. Dang, it brings tears to my eyes simply remembering the event.
Chris was a skilled woodworker and craftsman and an avid fisher and hunter. There were many stories shared by those who shared those experiences with him.
Your humble contributor mentioned during his time sharing tales, that in my last conversation with Chris, we discussed a number of things, including the Doolittle Raid during World War II. Not many knew that Chris was a history buff — particularly war history. In his honor, I am going to share a history lesson about a little known WWII event.
After the Japanese surprise attack on Pearl Harbor, the US conceived, in January 1942, a joint Army-Navy bombing project. The idea was to show Japan that we had the capability to bomb their cities, specifically Tokyo, and to lower Japanese citizen support for the war. After research, the B-25 Mitchell plane was deemed the most likely to find success. Problem was, that it could take off from an aircraft carrier, but had trouble landing on one—and there were fuel concerns.
After extensive training, 16 (the limit) B-25's were loaded on the ship Hornet and then transferred to the aircraft carrier Enterprise enroute. Due to fuel concerns, the planes planned to land in China, which had no forewarning or, you know, advance preparation. One landed in Vladivostok, Soviet Union, again they had not been notified. It was a very bold move, but a successful one. There is much more to this story. If you are interested, please Google it.
We miss you Chris, or, as my daughters knew him when they were young, Kissyfer.
###
The obituary above was submitted on behalf of Chris Lenderman's loved ones. The Lost Coast Outpost runs obituaries of Humboldt County residents at no charge. See guidelines here.