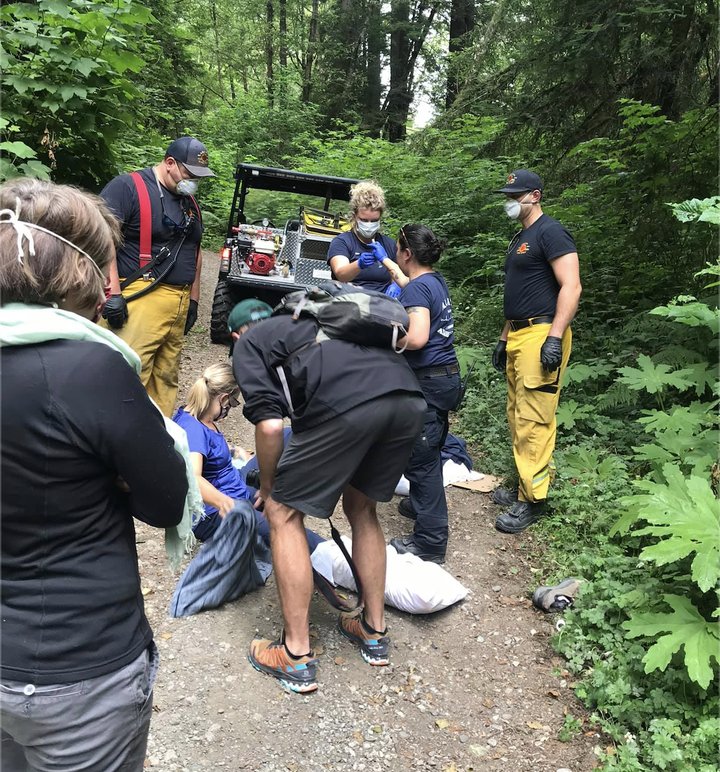 Arcata Fire District release:

Arcata Firefighters rescued a hiker who had a significant lower extremity injury in the Arcata Community Forest this morning.

Arcata Firefighters and Paramedics from Arcata-Mad River Ambulance hiked approximately two miles to reach the patient then began treating her. Captain Marcus Lillard directed a Utility Terrain Vehicle into the scene and the patient was transported back out to the ambulance.