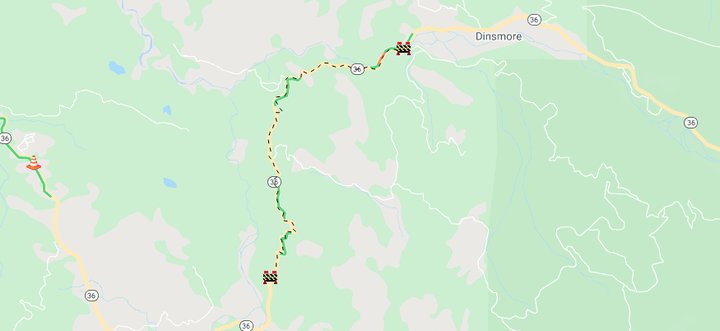 Expect major delays on Highway 36 today as Caltrans will be shutting down all lanes of the highway for hours at a time to perform tree work in Eastern Humboldt between Private and Buck Mountain Roads.
Caltrans says that drivers can expect four-hour delays between 8 a.m. and noon, and from 1 p.m to 5 p.m.
The Highway will briefly be reopened for one hour between noon and 1 p.m.
The highway is expected to reopen at 5 p.m. However, Caltrans still expects 30-minute delays between 5 p.m. and 7 p.m.