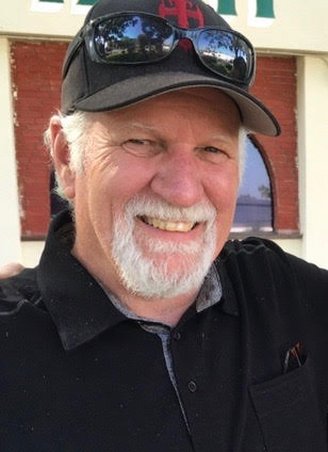 Pastor Jeff Kessenich graduated to heaven on June 28, 2020 with his best friend and armor-bearer, Chis Kemp, keeping vigil by his side. Jeff lived on earth defined by his most dear relationships. To all who knew him well, he was kind and caring. Some in his tribe referred to his eternal optimism as "Jeff World" where "rainbows and unicorns prevail" — meaning Jeff lived with a positive outlook, confident that every situation would work out eventually because his hero, Jesus Christ, promised it would be so. And in fact, this proved to be quite true!

Jeff grew up in southern California and loved to tell about how he came to Christ through the persistent love and prayers of his sister, Belinda. Jeff was curious about God, so he purchased a Bible and hid it under his bed, carefully reading it so he would not mess up the foiled edges of the pages. He especially focused on the red lettered words of Jesus. Accepting Jesus as a young man in the midst of the SoCal Jesus movement of the 70s, Jeff was filled with a holy boldness to share his faith. He continued to share his faith with others for the rest of his days on this planet.
Later in life, Jeff fulfilled all the requirements to become a licensed pastor, but that was just making official a way of life that Jeff had been living for many years. No matter his role, he did it with a pastor's heart. Jeff worked as a realtor and owner of ABC Realty for 30+ years and would take the time to listen to his clients and help them navigate the challenges of real estate. He trusted God through each transaction and somehow, even when there were difficult circumstances, things would work out beautifully because…well, Jesus always has great plans.
Jeff loved, loved, loved people. He would always take the time to talk and to listen. He had a humble and quiet way of asking you questions that would make you stop and think. He was forever a people-gatherer with room for a few more around his table and in his heart. Jeff was at all times looking out for other people, whether he was volunteering as a school crossing guard, piloting his family's boat in a river rafting adventure, or praying for anyone who was in need. No matter what, you wanted to be in Jeff's boat. Jeff loved many people and in return many people loved him back.
Jeff was a great storyteller. Jeff might say that he told his stories with vivid detail; others who loved him might say Jeff had a special gift of adding dramatic flair, perhaps even a bit of creative exaggeration. Jeff loved to share memories of his cousin Randy, his siblings, or his more recent life experiences. He was one of nine siblings from a blended family, but Jeff never differentiated with labels of "step" or "half"-he loved them all the same.
His parents, Robert Kessenich and Delores Hahn, as well as his siblings, Ken, Kerry, Belinda, Blair, Cory, Celyce and Darek, and their families will forever remember his great stories and cherish his memory. Jeff was preceded in death by his sister, Cindy.
Like his dad, Robert, Jeff was a devoted Dodgers fan (even amongst an overwhelming number of Giants fans; he always loved an underdog story). He spent his 67th birthday weekend at Dodger stadium, which to Jeff was just about the happiest place on earth.
One of the joys of Jeff's life was pastoring Coastline Foursquare Church in Eureka. Jeff knew his people well and was consistently kind and caring. He listened and helped at every opportunity, always praying, always encouraging, always loving. Jeff was in awe of God. One of his favorite words was "amazing", as in, "God is showing us something amazing in His Word!", "God will help you do amazing things!", "Watch and you will see the Lord do something amazing!" Jeff dearly loved his Coastline church family. There, Jeff simply made it all about loving God and loving people.
Jeff had three trusted men: Chris Kemp, Frank Janowski, and Arvin Lal. Chris was Jeff's faithful and beloved best friend, there for him through it all. A truer fellow soldier one cannot find. Frank was Jeff's "brother from another mother", a hero advocate who more than once saved Jeff's life and helped him navigate the world of a complex medical situation. And Arvin gave to Jeff what Jeff gave to so many people, pastoring Jeff during his final days on earth by praying with him, reading the Bible to him, and uplifting him with faith, hope and love.
Jeff loved the Lord his God with all his heart, soul, mind and strength and he loved his family equally so. His delight was in caring for each one of them and watching them flourish and grow. He was so proud of all of his kids and championed them every step of the way. He was patient, kind and more energetic than most people could ever imagine. He always had time to run an errand, have fun, make memories and listen. His wife, Theresa and their children and their spouses and their grandchildren, Casey and Sahra and their children, Ela and Mina, Natalie and Matt and their children, Ethan and Finnian, Becka and Tammas, Aleks, and Solomon will miss him very much and they will be a credit to Jeff's life as they reflect his legacy of faith, family and love for years to come.
A celebration of life service will be held at a future date, yet to be determined.
###
The obituary above was submitted on behalf of Jeff Kessenich's family. The Lost Coast Outpost runs obituaries of Humboldt County residents at no charge. See guidelines here.