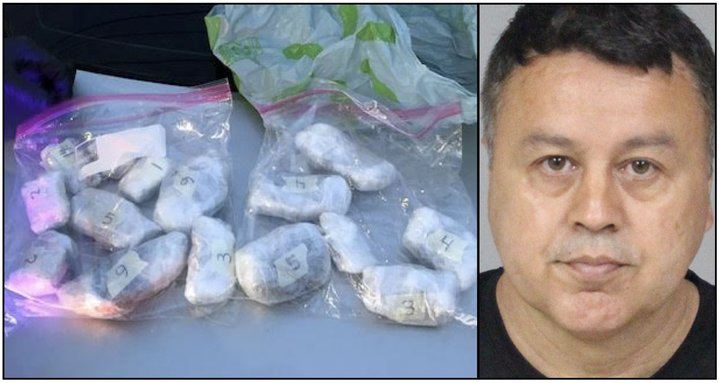 Eureka Police Department press release:

On July 7, 2020, at about 7:30 p.m., Detectives with the Eureka Police Department's Problem Oriented Policing team (POP) contacted Jose Martinez-Rodriguez (49 of Eureka) near 14th and F Streets in Eureka. Martinez-Rodriguez had a warrant for his arrest stemming from a January 2020 Humboldt County case for sales of heroin. He was taken into custody on the warrant without incident.

During a search of Martinez-Rodriguez, detectives found approximately 7 ounces of heroin and a set of car keys associated with a vehicle found nearby. A search warrant for the vehicle was obtained and served. During a search of the vehicle, nearly 3 pounds of heroin and over $3600 in US Currency was located a seized. The currency was seized for asset forfeiture.

Martinez-Rodriguez was transported and booked into the Humboldt County Correctional Facility for the County warrants and for fresh charges of possession of narcotics for sale and transportation of narcotics.