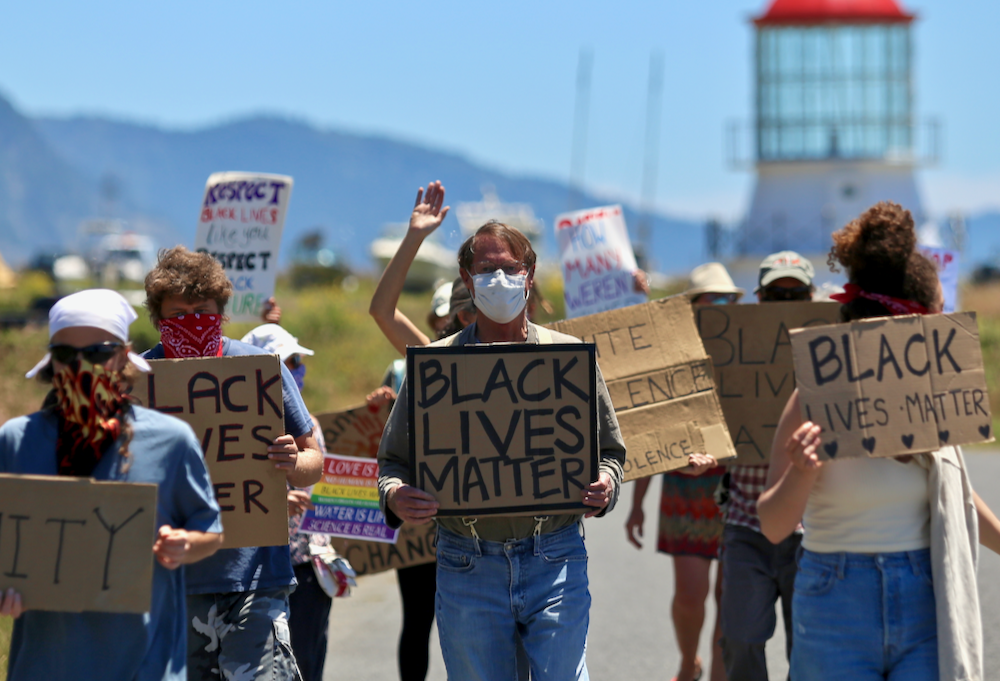 While explosive big city protests have captured the national attention following the death of George Floyd, more subdued demonstrations in some of America's smaller communities have drawn people eager for a place to direct the outrage they feel over police brutality and systemic racism.

Take Wednesday's small "Black Lives Matter" solidarity march in Shelter Cove—Humboldt's remote ocean recreation destination with a population of around 700—that offered 21 sign-carrying folks an opportunity to release some tension they'd been feeling over recent national events. Protests don't happen in the Cove. One attendee at Wednesday's event who has lived in the area for more than a decade told the Outpost he was pretty sure he'd never heard of one happening there.
"Maybe there was one having to do with fish," he said with a laugh.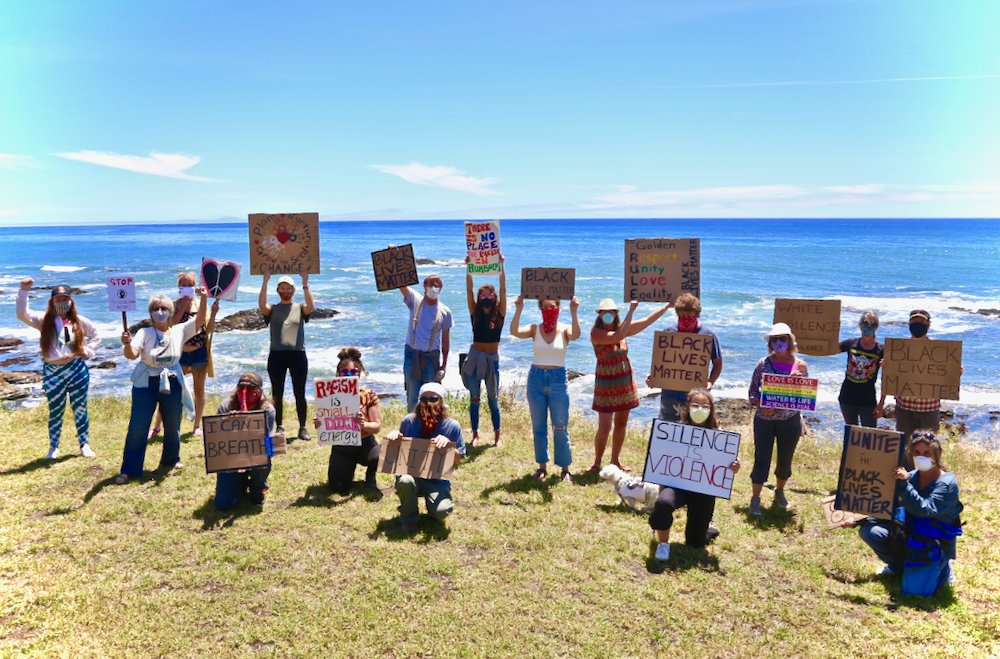 With the crowd gathered near the lighthouse in Mal Coombs Park, 21-year-old event organizer Dora Lee hopped up on a picnic table to thank everyone for coming, and in a soft voice offered her reasons for the planning the action.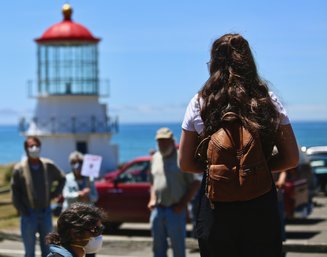 "The majority of us being white, I think it's our responsibility to be allies of the black community. They're standing up. They're fighting. They've been doing it for 400 years," she said to the crowd made up entirely of people older than her.
Lee calls Huntington Beach home, but her parents live in Shelter Cove. She has spent the last three years studying politics and international studies abroad in Dublin, Ireland. The day she returned stateside was the same day George Floyd was killed and she felt an obligation to respond.
"There's protests going on in Dublin and that's halfway around the world," Lee said. "So if that's happening there, why not do it here too?"
Lee used a Shelter Cove-focused Facebook group to help promote the event and said the response she got for her efforts was mostly positive.
"There were a lot of people who were saying they'd been waiting for someone to do something like this, so I'm glad I could get it kickstarted," she said.
With the crew assembled, the marchers set out down Lower Pacific Drive enjoying stunning coastal views along the way. Maybe it was the size of the crowd or that there were very few spectators out and about, but there were none of the call-and-response chants one associates with similar demonstrations. Pleasant conversation sufficed. One woman, though, broke into the old spiritual "Down by the Riverside," except she amended the lyrics to "down by the oceanside." Hear a verse in the clip below.