UPDATE, 2:17 p.m.: The livestream below has ended after a couple of hours of recording the thoughts of locals who are still speaking in Pierson Park. You can still watch the archived video.
###
UPDATE, 12:41 p.m.: Below — a Facebook livestream of the demonstration from attendee Jason Valentin.
###
UPDATE, 12:36 p.m.:
###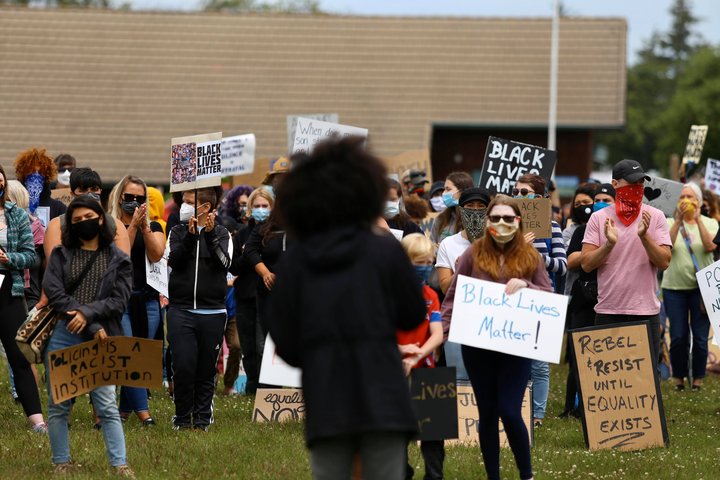 ###
Around 300 people have gathered at McKinleyville's Pierson Park to join a demonstration against racism and police brutality. (See Facebook event page here.)
The Outpost's Andrew Goff is at the scene, and filmed the following video a few minutes ago: People crossing Central Avenue to join the stand, some on horseback, were nearly hit by a woman who ran a red light and and plowed between them at a fast clip, flipping them off as she passed:
We'll be updating this post.
###