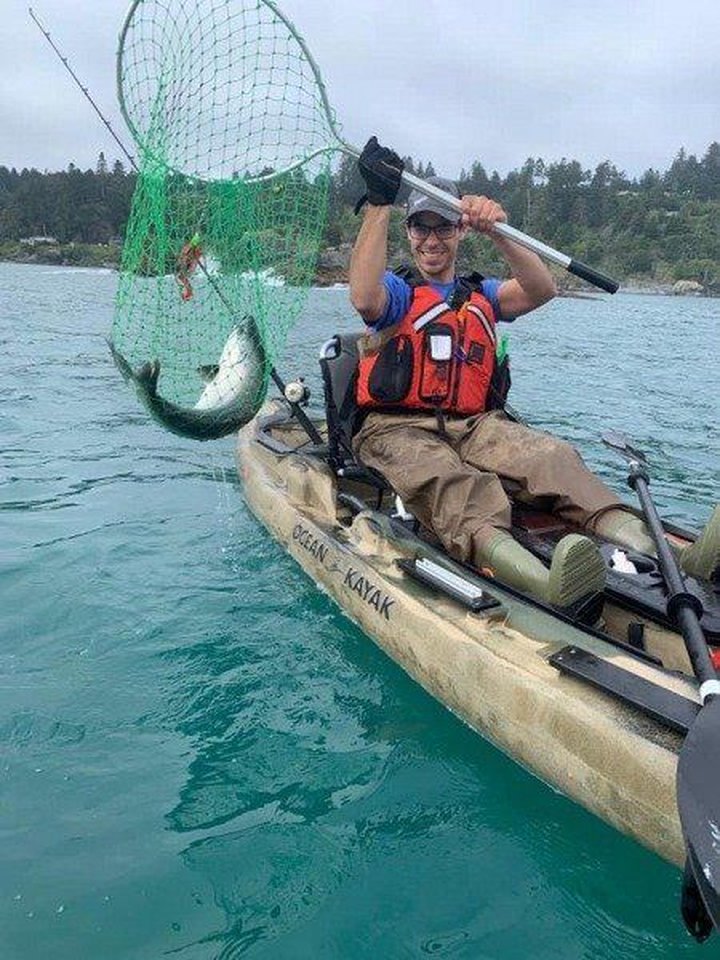 UPDATE: The Humboldt County Sheriff's office released a press release identifying the missing person as Nicholas Brunner of McKinleyville. According to the press release, Brunner went kayaking yesterday morning at around 6 a.m., never returned home and his vehicle was found in the Trinidad Harbor parking area.
"Responding agencies searched for Brunner until dark yesterday evening and continue the search today, June 13," the press release states. "Teams are utilizing multiple boats, rescue divers and a Coast Guard helicopter, in addition to a ground search of the surrounding area."
Brunner is five feet, seven inches tall, weighs around 135 pounds and has brown hair and brown eyes. Anyone with information on Brunner's whereabouts can contact the Humboldt County Sheriff's Office at 707-445-7251.
###
A press release from the United States Coast Guard:
The Coast Guard and Humboldt County Sheriff's Office are searching the Trinidad Bay area after an unmanned kayak was found near Luffenholtz Beach, Friday.

Missing is a 19-year-old male, last seen wearing a yellow vest.
Local authorities received a call at approximately 4:30 p.m. of a missing person, which coincided with the unmanned kayak found at Luffenholtz Beach.

Coast Guard Sector Humboldt Bay watchstanders were notified by local authorities and launched a Coast Guard Station Humboldt Bay 47-foot Motor Lifeboat crew, the crew of the Coast Guard Cutter Barracuda and a Coast Guard Air Station Humboldt Bay MH-65 Dolphin helicopter crew to search the Luffenholtz Beach area.

Anyone with information regarding the missing kayaker should contact Coast Guard Sector Humboldt Bay watchstanders at (707) 839-6113.