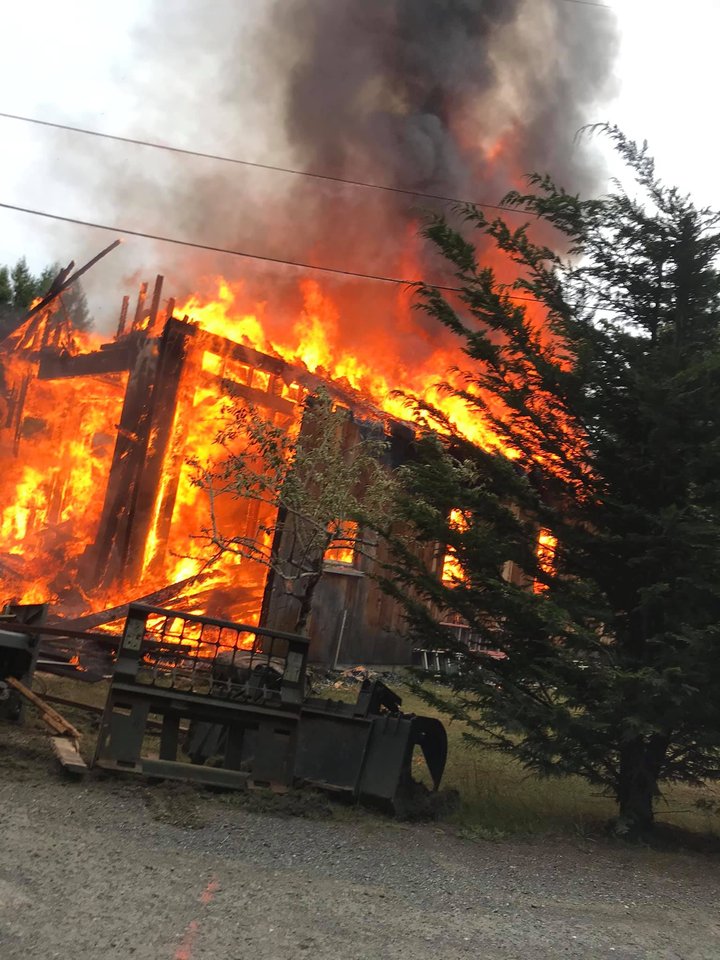 Arcata Fire District release:
On Sunday, June 14, 6:30 p.m., Arcata Fire District responded a water tender and Chief Officer to a barn fire in Blue Lake. The barn was actually a workshop full of equipment and tools. The building was fully involved and the fire was spreading to other buildings.

Blue Lake firefighters did an amazing job stopping the spread to exposure buildings. Arcata personnel assisted with rural water supply operations because there were no hydrants in this area.

Firefighters were on scene for approximately three hours. There were no injuries.