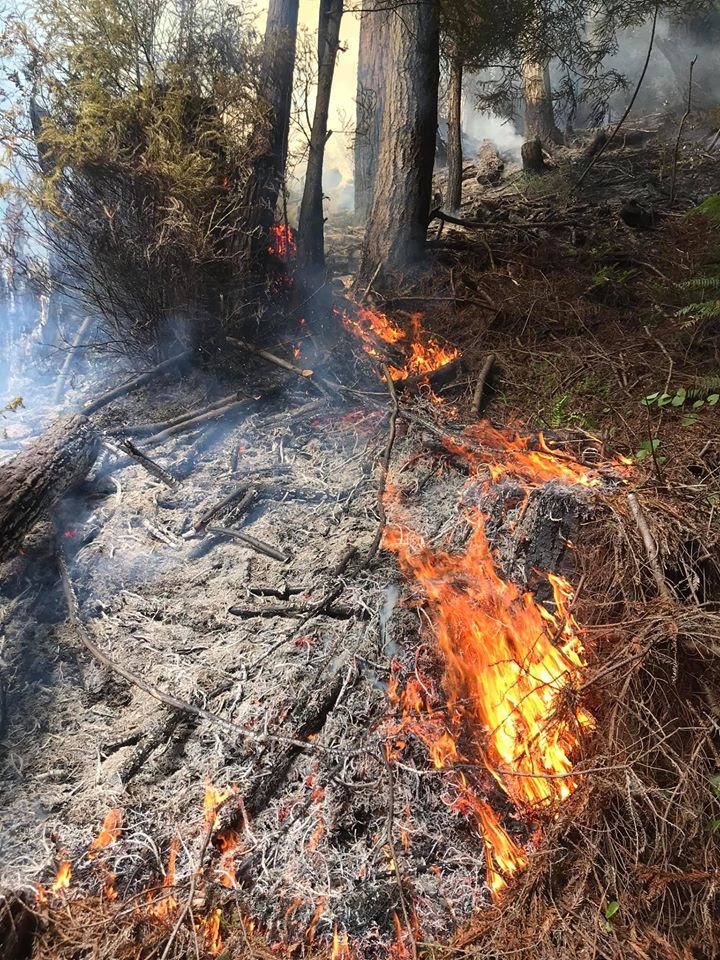 Arcata Fire District:

Wildland fire season is off to an early start!

Today's fire occurred in the Fickle Hill area on Del Mar Vista Road. The fire burned less than a half acre in extremely steep and rugged terrain. No structures were lost.

The cause is under investigation. Arcata, Blue Lake, Fieldbrook, Humboldt Bay, & CAL FIRE were all on scene for 3 hours putting in work.

The fire was contained in an hour with an additional two hours of mop up. Special thanks to High Rock Crew 5 for putting a containment line around the fire.