A 29-year-old Humboldt State University student was arrested on June 11, for two separate cases of sexual assault that occurred in Arcata within the last four months.

Detective Sgt. Chris Ortega of the Arcata Police Department confirmed with the Outpost today that Darrius Dejaun Upshaw of San Diego is being charged with two counts of oral copulation involving victims who were too intoxicated to resist his advances.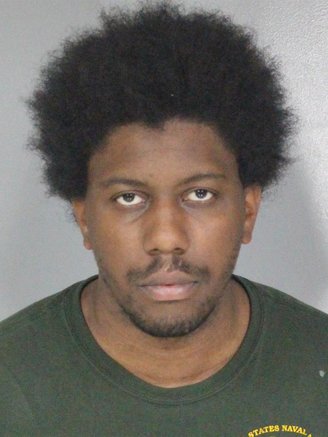 The San Diego Union-Tribune reported in 2018 that a Navy Hospital Corpsman of the same name was charged with similar crimes and dishonorably discharged after prosecutors argued that he sexually assaulted two different U.S. Marines in 2014 and 2015.
According to prosecutors, on two separate occasions, Upshaw introduced himself as a Navy medic and offered to give these drunk men safe rides home from a bar in Oceanside, Calif.
"Once in his car, he fondled them and, in one case, allegedly raped a Marine who was too drunk to fight back," the Union-Tribune reported.
The Outpost attempted to confirm with APD, the Naval Criminal Investigative Service, the Humboldt County Sheriff's Office and the Humboldt County District Attorney's Office, that the Upshaw who was recently arrested for sexually assaulting two victims in Arcata is in fact the same Upshaw who was convicted of sexually assaulting two Marines in 2014 and 2015. However, none of these agencies were able to offer information on the suspect's criminal history.
HSU spokesperson Grant Scott-Goforth confirmed that Upshaw, a Zoology major, has been enrolled at HSU since 2019 and said that the university would not likely be aware of a student's criminal history prior to their enrollment because the CSU system does not conduct criminal background checks on its applicants.
"We're aware of his recent arrest," Scott-Goforth said. "In cases like this, we take appropriate steps to investigate and can issue academic disciplinary action in addition to any outcomes of the separate criminal investigation."
Upshaw is currently being held at the Humboldt County Correctional Facility on $225,000 bail.