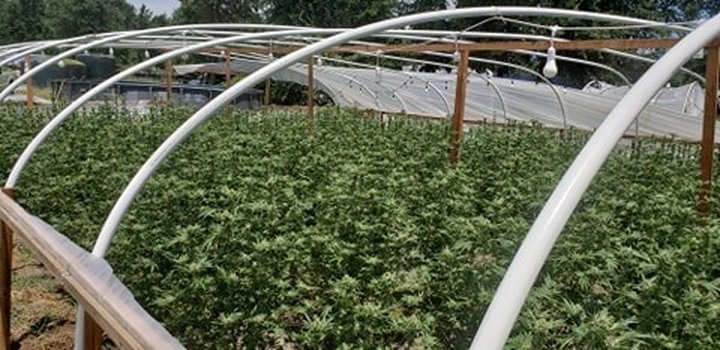 Mendocino County Sheriff's Office press release:

On June 24, 2020, The Mendocino County Sheriff's Office, along with the Major Crimes Task Force, County Of Mendocino Marijuana Eradication Team, the Mendocino County Probation Office, the Federal Drug Enforcment Agency and California National Guard Counter-Drug Task Force personnel assigned to High Intensity Drug Trafficking Area (HIDTA), served two search warrants at two location side by side on the 77200 block of Crawford Road in Covelo, CA.

At the conclusion of the search, a total of 15,148 plants were discovered and eradicated, 2 firearms which include one AR15 assault rifle. Eight individuals were found on-site and detained, including a 17-year-old female juvenile from Salinas. One person fled the scene but was located by the helicopter crew and three more were detained after a high-risk felony stop off-site.

Because the juvenile was located on the property without any legal guardian, didn't know anyone else on the property, had no friends or family living close by, and didn't speak English, the juvenile was transferred to the care of the Mendocino County Child Protective Services Agency for her own safety. An investigation has opened to determine whether the juvenile onsite was a victim of sex and/or labor trafficking.

We'll be issuing a more detailed statement in the coming days.