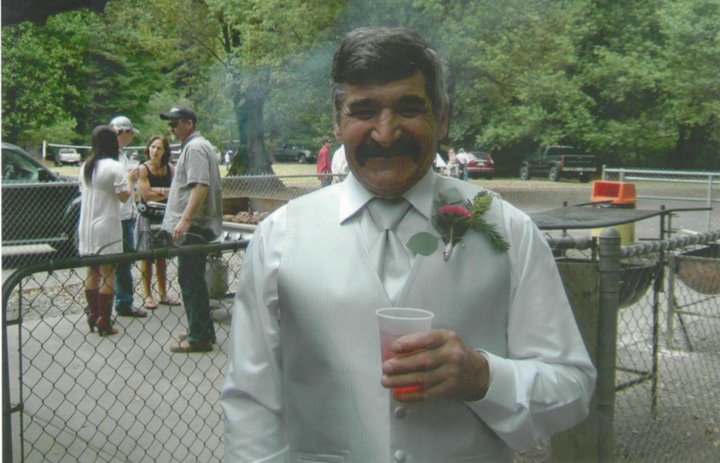 ###
Robert Alan Manzi
January 5, 1953- March 22, 2020
It is with great sadness we announce the passing of our dad, Robert Alan Manzi. He was born January 5, 1953 to Charley and Mary Manzi and grew up in Ferndale. He was the fourth of five children. He and his siblings grew up on the Fulmor dairy. As a kid, all he did was raise hell.
As an adult, he worked for PALCO as a cat skinner for 15 years. Later he worked for Vevoda Dairy, Cook's Timber & Falling, and most recently for RKM Builders. His most beloved time was logging the Howe Creek property with Rich Adams.
He was an avid Dallas Cowboys fan, and Thanksgiving dinners were always planned around the Cowboy's game. He loved to watch a good sports game on TV with his brothers and good friends, where the whiskey was flowing. His most memorable sayings was "Drink one, spill one, give one away."
He was always busy working. To him, life was about work, but enjoying the people you worked beside. He loved helping his son Charley, whether it be building fence, making fence posts, or marking calves. Dad was always there.
He also looked forward to Sunday visits from his daughter Melody, and his grandsons Reid and Iver. Grandpa always had tootsie roll pops in his shirt pocket for the boys, and gum in his back pocket.
Dad always had an answer for everything, quick wit and a smile. If he didn't have a smart remark for you, he probably didn't like you. His kids inherited his huge heart, sense of humor, and… lack of patience.
He is preceded in death by his parents Charley and Mary Manzi, uncles Timer Paine, Frank Leonardo, and David Ghilarducci, and longtime friend Jeff Alameda. He is survived by his brothers Charley Manzi (Julie), Mike Manzi (Cathy) and Kenny Manzi, and his beloved sister Beverly Upward. He is also survived by his aunts, Evelyn Paine, Ione Franz, Silvia Leonardo, and Josephine Ghilarducci, as well as numerous nieces and nephews.
He leaves behind his two children Melody Vanderhorst (Brent) and Charley Manzi (Amy) and the apples of his eye, his grandsons Reid and Iver Vanderhorst.
They might be torn and tarnished, and missing a few feathers, but you finally got your wings. We love you Dad; you'll be missed more than you know.
A celebration of life will be held at a later date. Donations in his honor can be made to Ferndale Volunteer Fire Department.
###
The obituary above was submitted on behalf of Robert Manzi's loved ones. The Lost Coast Outpost runs obituaries of Humboldt County residents at no charge. See guidelines here.