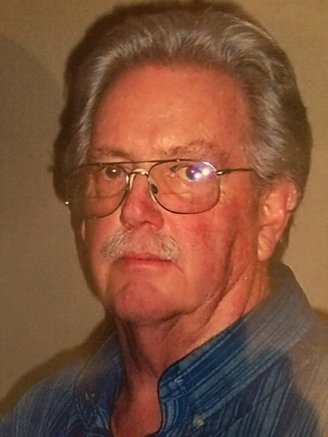 Robert N. Coe ("Bob") passed away on May 20, 2020, at the age of 77. He was born and raised in Eureka, California.

In his early years, he built, and raced motorcycles. He was a former member of the Far West Motorcycle Club. He bought, sold, and rebuilt more cars and motorcycles than anyone, including him, could ever keep track of. He had equally as many dune buggies, quads, and RVs. Every vehicle he and his loving wife Linda bought together always had two "must haves," before it was just right. Those items always included new exhaust as well as new tires and wheels.
For Bob's entire life, he was best known for being a "car guy." He and Linda were members of the Redwood Vintage Rods Club. With Linda's help, Bob built their 1941 Chevy Coupe which was customized just like the professional Bob was. Bob and Linda's family were most proud of their combined efforts in completing the '41. His talents were never ending. Cars were always Bob's passion.
His many friends always checked in to see what Bob was working on. Regardless of what he was doing, his garage became a gathering place for his buddies to stop by and see what he was up to. There was always plenty of cold beer for his thirsty friends.
Bob and Linda had a very large group of close friends who they traveled with. They loved camping, going to the beach and being with family. He loved NASCAR and even if he was out of town, he recorded every race. He preferred to watch the race with no commercials. Bob had many friends of all ages. He was a friend to everyone and nobody was ever a stranger for long.
Bob is survived by his beloved wife of 57 years, Linda Luzzi Coe. They were best friends and did everything together. Their marriage was inspirational to all of those who were lucky enough to know them. Bob also leaves behind his daughter, Tammy Coe, his son, Mike Coe, and his brother John Davis and family. Bob loved each and every one of his four grandsons, Logan Coe, Zachary Osborne, Jeffrey J. Osborne, and Rogan Hauger Osborne. He was very close to his good friends Chuck Pena and Bobby Yarbrough. They, along with Bob's brother John Davis, were always using their combined efforts to conquer any project they set out to do.
Bob will leave a gaping hole in the hearts of the many who dearly loved him. We will miss his smile, his sense of humor, his story-telling, and his devotion to family and friends. He was a loyal, honest, good man of the greatest character. He leaves a lasting legacy of love to his family, and we will forever be grateful for our time with him. He was truly one of a kind and quite a character.
At Bob's request, there be no service. He wants everyone to remember him just the way he was. He was one of a kind; this community lost an extremely loving, kind and wonderful man. He will be missed by many.
###
The obituary above was submitted on behalf of Bob's family. The Lost Coast Outpost runs obituaries of Humboldt County residents at no charge. See guidelines here.