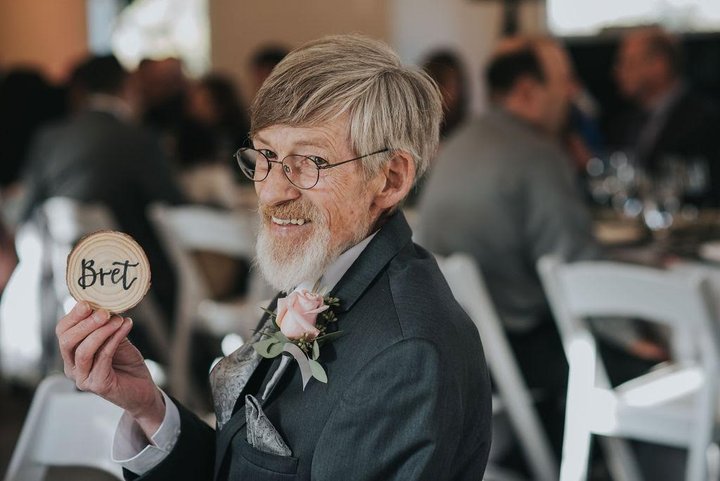 Bret Joseph Goldsby, born July 10, 1960 in Grants Pass, Oregon, peacefully passed away on April 7, 2020 at the age of 59 years young while surrounded by his three loving sons. Though he lived with Crohn's Disease since the 1980s, and his body may not have shown his true strength, we will always remember him as one of the strongest human beings to ever walk the planet Earth.

Bret graduated from Ferndale High School in 1978. Shortly thereafter, he married his long-time sweetheart, Cindy Goldsby, on November 24, 1979. The pride and joy of his life, his sons, then came into the picture, starting with his first son, Drew in 1981. Following that came his second son, Phillip, in 1983 and his youngest, Kenton, in 1997. If you knew Bret, then you know that he loved his sons more than life itself. And, if you lent him an ear, he would make sure to tell you how proud he was of anything they did, no matter what the accomplishment was.
It wouldn't be appropriate to write about Bret without writing about his sense of humor. It didn't matter if you didn't always find him to be hilarious, as it didn't stop him from telling a joke or trying to lighten the mood. Whether it be a politically charged joke, a joke about something he saw on TV, or just a joke he would love to retell, Bret never stopped trying to make you laugh. An employee of Safeway for almost two decades and a proud member of UFCW Local 5, many stories came from his time working in grocery. With Bret, there was always humor to be found.
It also wouldn't be appropriate to leave out his love for rocks. Love, obsession — however you want to describe it. With Bret, it was all about rocks, rocks, and more rocks. For better or worse, he collected as many as he possibly could. He loved going to the river bar, the beach, and especially Big Lagoon to hunt for treasure. It may have been a nuisance to some (sorry Mom), but it was his passion. Bret was also a fantastic drummer, who was proud to be seen playing his snare drum in the occasional Memorial Day parade in Ferndale.
But even more than he cared for rocks, Bret loved his family and close friends. He loved his cat, Fritter, who kept him company every day. His last wish was to make sure that when he left, those closest to him were doing well, would take care of themselves, and would live long, fulfilling lives.
Bret is preceded in death by his loving wife, Cindy, his father, Walter Goldsby, and his brother, Pat Goldsby. He is survived by his mother, Donnis Smith, his brother Mike Goldsby (Lydia), and his sister Marla. He is also survived by his three sons, Drew Goldsby (Sonia), Phillip Goldsby (Megan), and Kenton. Like his wife Cindy, he loved his two grandchildren, Naomi and Wes (Phillip and Megan) more than anyone else in the world. He was proud to buy them their first drum set last Christmas. He is also survived by many cousins, nieces, and nephews. And his closest friends can't be forgotten: Amina, Kevin, Mark, Ray, Roy, Randy W., and Randy S. Bret was a loving son, brother, husband, father, grandfather, uncle, cousin, and best friend.
Plans for a service or event to celebrate Bret's life will be announced at a date TBD.
###
The obituary above was submitted on behalf of Bret's family. The Lost Coast Outpost runs obituaries of Humboldt County residents at no charge. See guidelines here.