A parade of Trumpers prepares to take off from Fortuna. | Photos and video by Andrew Goff.
Update, 2:30 p.m.:
Protesters for and against President Trump peacefully intersected at the Humboldt County Courthouse minutes ago. Eureka Police Department Officers were on scene keeping an eye on things.
One EPD officer could be heard yelling at a Trump supporter for popping up from the moonroof of a passing truck to rouse his political adversaries.
###
Update, 2:05 p.m.:
The parade has reached the south end of Eureka.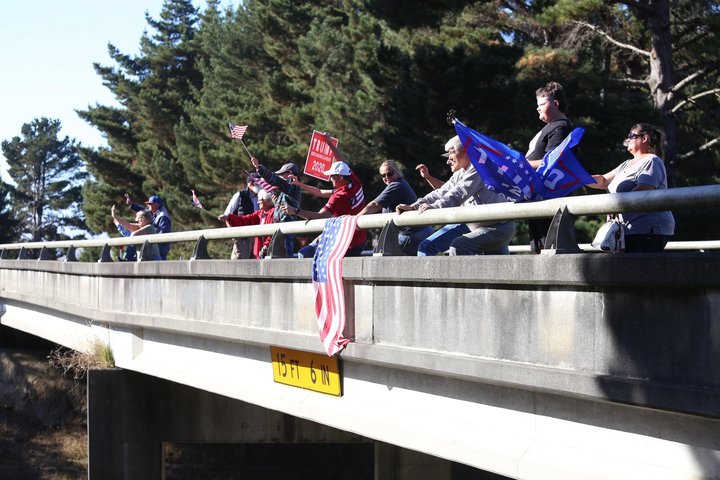 ###
Update, 1:55 p.m.:
A small group of counter protesters also gathered in front of Fortuna's Taco Loco to hold up signs advocating for racial equality as the parade passed.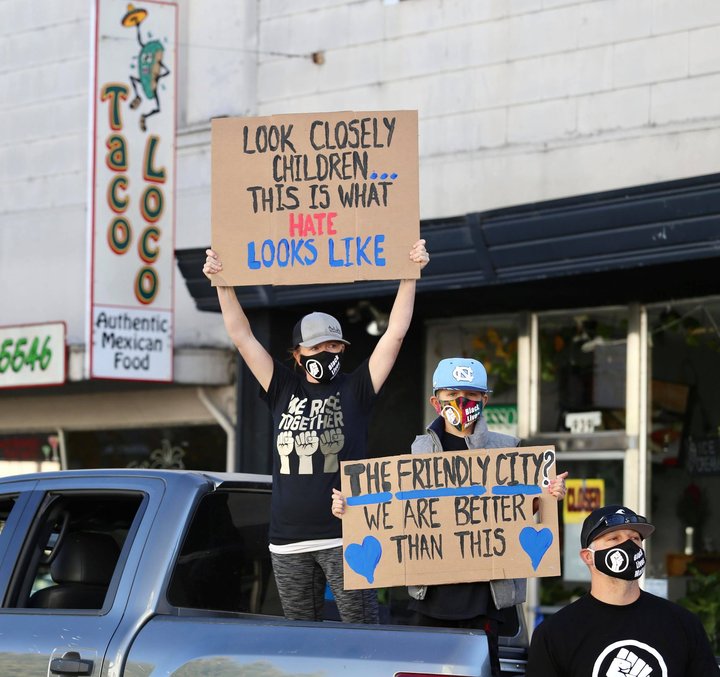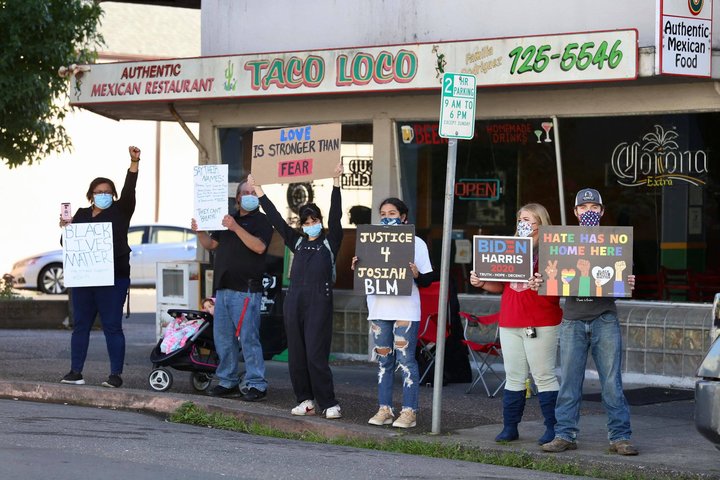 ###
Hundreds of Trump supporters that gathered along Fortuna Boulevard this afternoon for a planned political car rally have begun parading through the streets of Humboldt County.

Outpost reporter Andrew Goff is on scene and reports that the line of cars spanned all of Fortuna Boulevard before the parade began, stretching from Starbucks to Ray's Food Place.
According to the Humboldt GOP Facebook page, the parade is expected to travel from Fortuna to McKinleyville.
We will update this story as the parade continues.